Cori Kindl
Executive Director of Curriculum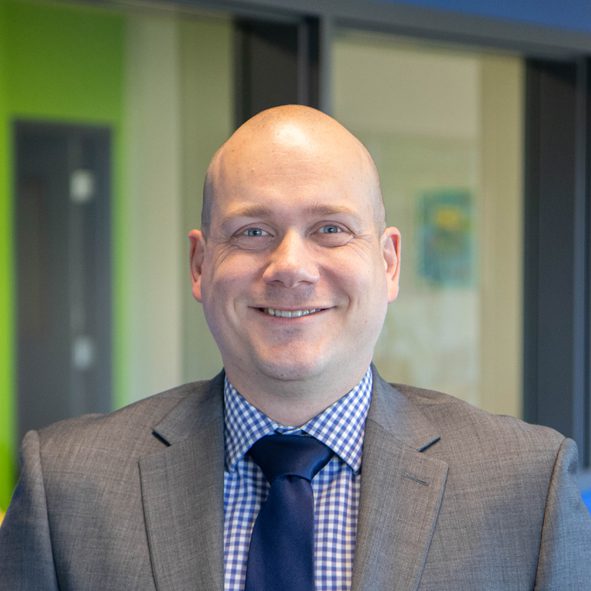 Jacob Grantier
Director of Secondary Curriculum
Herb Higginbotham
Director of K-5 Education
Mark Tremayne
Director of Innovation & Extended Learning
Molly Walker
Director of Measurement, Intervention and Enrichment
Support Staff
Carolyn Flowers, Secretary
Jen Wozniak, Secretary
---
As we strive to educate the whole child, we work to develop a curriculum that clearly relates to the lives of students. To that end, we target our curriculum to the elementary, middle, and high school levels. Our staff members develop our courses of study based on Ohio's Learning Standards.
We embrace the diversity of Hilliard City Schools and tailor our instructional practices to meet the needs of all the students we serve. We place a heavy emphasis on literacy that is designed to include the language arts, mathematics, fine arts, and performing arts.
We use various instructional models to facilitate learning as well as allow teachers to get to know students and their needs. From double-blocked classes to classrooms with students from different grade levels, teachers and students are free to take risks in a safe and nurturing environment. The result is a sense of joy in the teaching and learning process.
You can view our 2022-2023 Commitment Plan and review the BOE Commitment Plan Presentation (August 2022)  by clicking on these links.
You can also view our Student Assessment Data by clicking on this link here.
School Family Engagement Plan (Title I)
Hilliard City Schools recognizes that family involvement is one of many key components to meeting the diverse needs of students. Ensuring that quality opportunities are supported by research and evidence is crucial to the educational impact on the parents and, in turn, the students.
Our title buildings have a commitment to providing our parents with the structures and classes they need to boost literacy, math, and school engagement with their child.
View School Family Engagement Plan
Program Information
Subjects
Literacy
In June 2001, Hilliard City Schools adopted a language arts course of study. The language arts course of study defines the knowledge and skills students should learn in the areas of reading, writing, listening, speaking and viewing. Benchmarks and indicators were established to determine what a student should know and be able to do by the end of each grade level. Benchmarks are key checkpoints along the way that monitor progress toward academic content standards. They are identified by grade-level clusters/bands such as K-3; 4-5; 6-8; and 9-12. Grade-level indicators are what all students should know and be able to do at each grade level. These benchmarks/indicators can be found in the K-5 scope and sequence section of the Language Arts Course of Study.
Hilliard City Schools has established a Literacy Support Network comprised of an elementary specialist and a secondary specialist, and literacy coaches. This support network provides ongoing professional development to classroom teachers to support them in developing their understanding of the reading and writing processes by using teaching strategies that support children's literacy learning as they implement the language arts course of study. Teachers use a comprehensive framework for literacy instruction that include a wide range of reading and writing contexts and processes.
Math
Building on the excellent foundation of standards states have laid, the Academic Content Standards are the first step in providing our young people with a high-quality education. It should be clear to every student, parent, and teacher what the standards of success are in every school.
Ohio's New Learning Standards (NLS) provide a consistent, clear understanding of what students are expected to learn, so teachers and parents know what they need to do to help them. The standards are designed to be robust and relevant to the real world, reflecting the knowledge and skills that our young people need for success in college and careers.
Ohio's New Learning Standards (NLS) for Mathematics are made of two parts:
The Standards for Mathematical Content define what students should be able to do in their study of mathematics. This is the content specific to each grade-level, the "what" students are learning. Ideas are explored in depth and are purposefully sequenced to build upon previous years. These standards are a balanced combination of procedure and understanding. Mathematical skill must be accompanied by a deep understanding of why procedures work.
While learning the Content Standards (the "what" students are learning) in each grade level, the Standards for Mathematical Practice are embedded within the instruction. The Practice Standards describe "how" students understand, interact with, and apply the Content Standards. Research has shown that students need to have a conceptual understanding of a topic before procedural knowledge is expected. All students have the capacity to learn and understand mathematics and the Process Standards illustrate what this looks like in the classroom.
Make sense of problems and persevere in solving them.  Proficient students work hard to understand and solve math problems.
Reason abstractly and quantitatively.  Proficient students make sense of numbers and how they are related when problem solving.
Construct viable arguments and critique the reasoning of others.  Proficient students explain and justify their solutions. They also consider and evaluate solutions of others.
Model with mathematics.  Proficient students apply the math they know to solve problems in everyday situations.
Use appropriate tools strategically.  Proficient students use math tools, pictures, drawings and objects to solve problems.
Attend to precision.  Proficient students are clear and detailed in their work.
Look for and make use of structure.  Proficient students use numerical patterns and relationships to solve problems.
Look for and express regularity in repeated reasoning.  Proficient students utilize familiar strategies in order to make generalizations and apply efficient procedures.
Media & Technology
The library media program is an integral part of the educational process and plays an important role in promoting literacy and inquiry. Library media specialists meet on a regular basis with classroom teachers at each grade level to collaborate, plan, and design instructional units. In collaborating and planning together, the teachers and media specialists create an environment for learning rich with resources. As a result of these planning sessions, library media instruction is integrated into the classroom learning. Emphasis is placed on information literacy, the research process, inquiry, quality work, and the enjoyment of literature.
The role of the library media specialist is to provide structures and opportunities for learning and support and guidance for learners as they become information literate. An information literate student is an avid reader, a critical and creative thinker, and an interested learner who uses technology skillfully and investigates, organizes, and communicates what is learned in a responsible manner. Inquiry is a natural and excellent way to encourage the development of information literacy for students. Information literacy demands teaching a research process that transcends current source formats such as books and the web. Information literacy is required in today's complex society, and the knowledgeable library media specialist guides students as they become skillful users and producers of information.
The library media program also encourages and engages students in reading, viewing, and listening for enjoyment. The library media specialist models the effective and enthusiastic use of books, videos, films, multimedia, and other creative expressions of information as sources of pleasure.
Science
The science curriculum is based upon Ohio's Academic Content Standards for science and is designed around six standards.  The first three might be thought of as "content standards," whereas the final three are more "process-oriented:"
Earth and Space Sciences
Life Sciences
Physical Sciences
Science and Technology
Scientific Inquiry
Scientific Ways of Knowing
The science curriculum is designed around the philosophy that students become scientifically literate by seeking to understand essential concepts, knowledge, and skills through active processes that maintain high expectations.
We believe that science instruction should help students:
make connections between physical, life and Earth and space sciences
learn about the historical development of scientific knowledge and its impact on the principles of science
develop an awareness of the role of science and its global implications for society
become informed citizens, capable of making generalizations and decisions while recognizing the limitations and possibilities of science
develop scientific habits of mind as they use the processes of scientific inquiry, including:

Communication
Observation
Measurement
Inference
Classification
Technology

value continued learning.
Over the course of their K-5 experiences, students have repeated exposure and experiences with each of the six academic content standards for science. Units of study are developed for Earth and Space, Life, and Physical Science at each grade level.  The "process" standards are integrated into the three "content" standards units.
Teachers are provided with physical resources, both consumable and non-consumable, which support learning activities that target specific grade level indicators. Consumable materials are replenished each year so that students and teachers continue to offer high-interest, active learning activities that build toward understanding the standards.
---