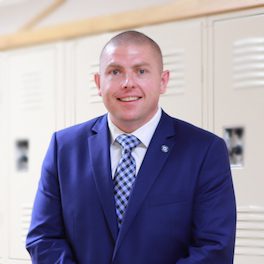 Mike McDonough
Deputy Superintendent
Mike McDonough joined the Hilliard City Schools in 2008. He holds a Bachelor of Science and a Masters of Education from The Ohio State University, a Masters of Educational Administration from Ashland University, with additional post-graduate coursework from other area universities.
As Deputy Superintendent he maintains support systems for all phases of the Hilliard City Schools in the areas of development and implementation of business management, operations data and informational services, maintenance, buildings, and grounds, along with transportation.  He is a member of the Hilliard Sports Commission and oversees all district athletic and extracurricular activities. He began this position in August of 2015. Prior to this position, Mike served as the Director of Secondary Education.
Mike is married to Kristin, and they have two daughters. He is a cross fit athlete and spending time with his family is one of his highest priorities.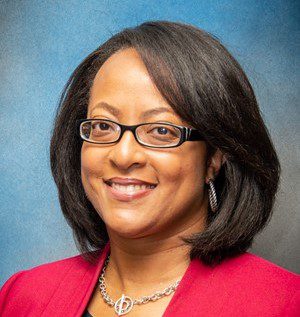 Sharee Wells
Assistant Superintendent of Curriculum
Ms. Wells has a Bachelor of Science in Spanish Education K-12 from Ohio University, a Master of Arts in Educational Policy and Leadership from the Ohio State University. She is on track to complete her Executive Ed. D in Leadership Studies in April of 2022.
She recently served as the Director of Professional Learning at the Educational Service Center of Central Ohio, a position she's held since 2019. Previous to that, she served in many capacities for the Columbus Public School District, including Executive Director of High Schools, Secondary Curriculum Director, and K-12 Curriculum Supervisor.
Ms. Wells is excited to begin her work in Hilliard. "I am so excited to join the Hilliard community and ranks of such elite, progressive, and forward-thinking educators. I look forward to the great work ahead of continued innovation and intense focus on ensuring our Hilliard students remain Ready for Tomorrow."
She has two sons, Trenton, who is currently a junior at St. Charles, and Trey, who she hopes to have become a Hilliard student to begin his middle school education.