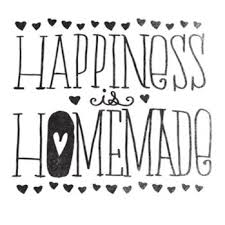 During this week designed to place our collective focus on giving thanks, there is one idea I'd be grateful for the opportunity to explore with you – the idea of Home.
The very word conjures up so many images and emotions within us.
Our Home is our safe place. It is where we laugh so hard we cry, cry so hard we laugh, and allow our dreams to become our reality. Too many times, we get lost from Home. Simply turn on the TV, open the paper, or listen to the radio and you will understand what I mean. We operate in a fast-paced, ever-changing world that can leave one unsure of which direction to go.
Slow down.
Spend time with family and friends.
Find your way back Home.
For me, Home is Hilliard.
Our family extends beyond the walls of the 24 school buildings that make up our district; our family is our larger community – diverse yet inclusive, celebrating the arts and athletics, and fully embracing the high academic standards we set – fully supported with personalized learning that is second to none.
I am thankful for each custodian who keeps our buildings in top shape.
I am thankful for our bus drivers who safely transport our students to class.
I am thankful for our secretaries who keep us all connected and working together.
I am thankful for our food service employees who keep our students properly nourished.
I am thankful for our teachers who engage and enlighten each and every day they come to work.
I am thankful for our parents who support all of our efforts.
And, I am thankful for our outstanding administrative team. We could not do what we do without you.
Hilliard is a community of great support.
As a community, we all want our students to understand that at Hilliard they are at Home – a Home where we provide real possibilities for their dreams to come true.
For that – this Thanksgiving, and every day after – I give thanks.