Kim Halley
Chief Academic Officer
Kim serves Hilliard City Schools as Chief Academic Officer and has been with the district since 2011. She graduated from Capital University with her bachelor's degree in elementary education and earned her master's degree in educational administration and administrative licensure from the University of Dayton. She is currently completing her superintendent's licensure from Miami University. Kim's main responsibility at Chief Academic Officer is overseeing all teaching and learning initiatives of the district. She facilitates the creation and implementation of the district's Continuous Improvement Plan, which sets rigorous academic goals for the year.
Kim and her husband, Robin, met each other on their first day as teachers and they have been married for over twenty years. They have four daughters and 12 grandchildren. She keeps busy going to the sporting events of grandchildren, exercising and traveling.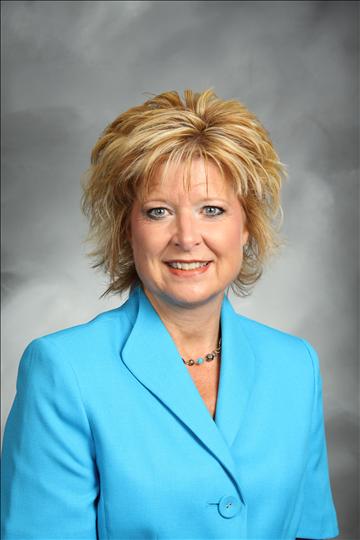 Jennifer Adams
Director of Elementary Curriculum
Jennifer started with the Hilliard City School District in 2010. She has a bachelor's degree from The Ohio State University in elementary education and a master's degree from Ashland University in administration and a superintendent's license from Ashland University. As director of elementary education she works with principals in supporting teachers as they strive to improve student education goals. Her main areas of focus are on helping elementary school teachers create a world class educational system, personalize education for each student and expand classroom boundaries through technology.
Jennifer is married to Barry and they have two children. Her hobbies include reading, traveling and running.
Mike McDonough
Director of Secondary Curriculum
Mike joined the Hilliard City Schools in 2008. He has a bachelor's degree from The Ohio State University in Mathematics, a master's in education and a second master's in education administration. His primary focus is to make sure the curriculum is aligned with state standards, and to collaborate with teachers on the best way to educate the 21st century student. He is committed to finding new ways to improve opportunities for students and staff. This includes getting real input from teachers and students on what classes to offer and new ways to engage in the traditional standards.
Mike is married to Kristen and they have two daughters. He is into cross fit training, triathlons and spending time with his family.
Brent Wise
Director of Innovation and Extended Learning
Brent joined the Hilliard City School District in 2012. He has a bachelor of art in social studies education from Findlay University. His main focus is finding new ways to engage the students and staff in the educational community. He works to reach all kids, at every level and force the kids to collaborate in the 21st century learning world. He finds new grants and vendor partnerships to stay one step ahead of technology.
Brent is married to Lindsay and they have two kids. He likes to spend time with family outdoors every chance he can.
As we strive to educate the whole child, we work to develop curriculum that clearly relates to the lives of students. To that end, we target our curriculum to the elementary, middle and high school levels. Our staff members develop our courses of study based on the Ohio Academic Content Standards.
We embrace the diversity of Hilliard City Schools and tailor our instructional practices to meets the needs of all the students we serve. We place a heavy emphasis on literacy that is designed to include the language arts, mathematics and the fine and performing arts.
We use various instructional models to facilitate learning as well as allow teachers to get to know students and their needs. From double-blocked classes to classrooms with students from different grade levels, teachers and students are free to take risks in a safe and nurturing environment. The result is a sense of joy for the teaching and learning process.
Curriculum
Credit Flexibility Program
In compliance with Senate Bill 311, the Hilliard City School District will offer students the opportunity to earn high school credit(s) through a credit flexibility program beginning with the 2010-2011 school year. "Credit flex" shifts the focus from evaluating student learning based on "seat time" to assessing students' demonstrated academic and skill level or performance. Learn More
Staff
| | |
| --- | --- |
| Ladonna Smith | Secretary |
| Jan Hemsworth | Secretary |