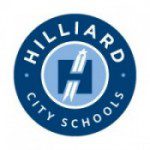 Sealed bids will be received by the Hilliard City School District Board of Education at 2140 Atlas Street, Columbus, OH 43228, until: 11:00 am (EST) on May 20th, 2021 for paving improvements. Bids will be opened and publicly read immediately thereafter for all labor and materials necessary for the Alton-Darby Elementary School site according to specifications and drawings prepared by Hilliard City Schools.
Each project will be bid and awarded separately as a LUMP SUM BID. No combination bids will be considered.
The Work consists of the following Prime Contracts:
PROJECT #1: Hilliard City Schools Alton-Darby Elementary School, 2730 Alton-Darby Creek Rd, Hilliard, OH, 43026: a) removal of existing asphalt and base; and b) install new stone base, rolled compacted concrete and asphalt. c) install 18" straight curb and install new concrete channel and d) install new 12" storm sewer pipe manholes and catch basins.
THE PROJECT MUST START JUNE 7TH, 2021 AND BE SUBSTANTIALLY COMPLETED BY AUGUST 6th, 2021
Copies of bidding documents together with any further information shall be available on a CD and be obtained from the office of Dave Huston, Maintenance Coordinator, Hilliard City School District Support Services Facility, located at 2140 Atlas Street, Columbus, OH 43228, 614-921-7114.
Bids shall be made in accordance with the Revised Code of Ohio on the forms included in the project manual. Each bid must be accompanied by a bid guarantee meeting the requirements described in the Instructions to Bidders.
Bids shall be SEPARATELY sealed and clearly marked with appropriate PROJECT # and LOCATION and addressed to Hilliard City School District, 2140 Atlas Street, Columbus, OH 43228, Attention: Cliff Hetzel, Director of Business.
No bidder may withdraw his bid(s) within 60 days after the actual date of the bid opening thereof.
The owner reserves the right to waive irregularities in bids, to reject any or all bids, and to conduct such investigation as necessary to determine the responsibility of any bidder submitting a bid.
This Notice to Bidders is also posted on the Hilliard City Schools Board of Education website at www.hilliardschools.org NEWS & INFO, BID NOTICES.
By order of Hilliard City School District, Publication Date: 5-6-2021