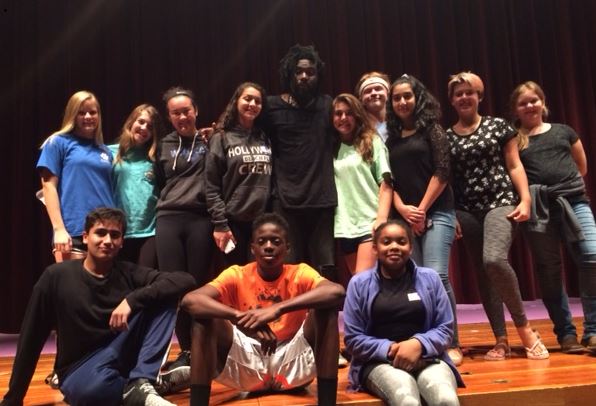 How did a boy from Washington, DC, who didn't read a book until he was 17, become a multiple award winning author and poet for middle grade students and young adults? Because of a few revelations:
The discovery that Queen Latifah's rap lyrics were poetry;
Because a high school English teacher gave him a copy of Black Boy by Richard Wright;
And because a college English professor told him he'd never be successful as a writer.
And now Jason Reynolds is writing the books he wished he'd had available to read when he was a kid.
Thanks to a grant through the Hilliard Education Foundation, Jason visited Weaver Middle School and Bradley High School. He spoke to the students about his life, books, and writing. Students have been devouring his books, were enthralled with his stories, and asked questions about about his life and writing. Jason autographed books for students, and took extra time to talk with them one-on-one.
Students are following up by making video clips answering "What did I learn from Jason?" and sharing them through daily news.