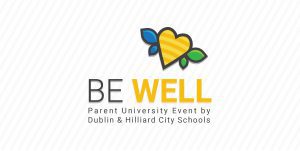 SAVE THE DATE: FEBRUARY 29, 2020
Register for Sessions
Register for Book Talks
View Catalog
Dublin City Schools and Hilliard City Schools are joining forces again this year to shine a spotlight on student mental health with "Be Well: A Parent University Event by Dublin and Hilliard City Schools."
The event will take place at both Hilliard Darby High School and Dublin City Schools' Emerald Campus. Sessions will start at 8 am at Hilliard City Schools, 11 am at Dublin City Schools, and Jessica Lahey's, author of The Gift of Failure, the keynote will start at 9 a.m at Hilliard Darby.
"The Gift of Failure will be the subject of a round of community book talks this winter as we lead up to our February 29 event. These events will take place on multiple days in both districts," said Hilliard Superintendent Dr. John Marschhausen. "We want to make sure our parents have as many tools as possible because the mental health of our young people depends upon a partnership involving parents, schools, and the community."
After Lahey's keynote address, parents will again have the opportunity to attend sessions at either location that will be focused on student mental health and well-being. Sessions will include topics such as substance abuse, bullying, coping strategies, academic and social pressure, and many more.
Both communities are invited to attend sessions, or a single session, at either location.
Be Well Sessions
February 29
Dublin Emerald Campus & Hilliard Darby High School.
Session topics will include anxiety, stress, depression, the connection between physical and emotional well-being, substance abuse, social media safety, bullying, and many more.
Register Now
View Course Catalog
---
Gift of Failure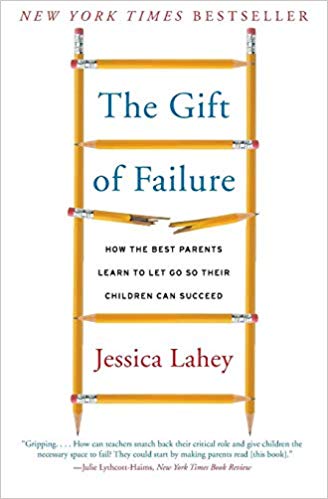 Dublin and Hilliard City Schools are partnering in several community book talks centered around the book The Gift of Failure: How the Best Parents Learn to Let Go So Their Child Can Succeed.
Modern parenting is defined by an unprecedented level of overprotectiveness: parents who rush to school at the whim of a phone call to deliver forgotten assignments, who challenge teachers on report card disappointments, mastermind children's friendships, and interfere on the playing field. As teacher and writer Jessica Lahey explains, even though these parents see themselves as being highly responsive to their children's well being, they aren't giving them the chance to experience failure—or the opportunity to learn to solve their own problems. Order The Gift of Failure Book
Book Talks
Tuesday, January 7, 6:30 p.m. Dublin – Emerald Campus, 5175 Emerald Parkway, Dublin 43017 Facilitators: Monica Campana, HCS & Tyler Wolfe, DCS Register Now
Thursday, January 16, 6:30 p.m. Hilliard – The HUB, 3859 Main St., Hilliard 43026 Facilitators: Tracey Deagle, DCS & Vicky Clark, HCS Register Now
Saturday, January 18, 9:00 a.m. Dublin – Glacier Ridge Elementary, 7175 Glacier Ridge Blvd., Dublin 43017 Facilitators: Cori Kindl, HCS & Pete Kurty, DCS Register Now
Book Talks
Tuesday, January 21, 6:30 p.m. Hilliard – Tharp Sixth Grade School, 4681 Leap Rd., Hilliard 43026 Facilitators: Corrine Evans, DCS, Chad Schulte, HCS & Jessica Rardon, HCS Register Now
Wednesday, January 29, 6:30 p.m. Dublin – Jerome High School, 8300 Hyland-Croy Rd., Dublin 43016 Facilitators: Joyce Brickley, HCS & Leanndra Yates, DCS Register Now
Saturday, February 8, 9:00 a.m. Hilliard – Public Library, 4500 Hickory Chase Way, Hilliard 43026 Facilitators: Paige Canale, HCS & Jennifer Schwanke, DCS Register Now
Author Session
On Feb. 29, residents of both communities will have the opportunity to discuss the book with Author Jessica Lahey. The event will take place on Feb. 29, 9 a.m. – 10 a.m. at the Hilliard Darby Performing Arts Center.
---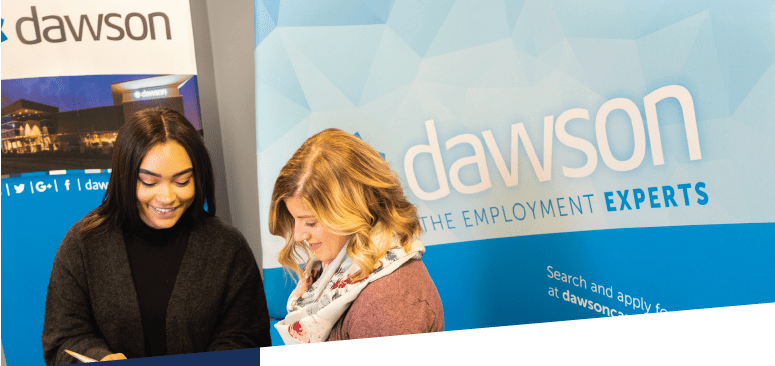 Ready for Tomorrow Career Expo 10 a.m. – 12:30 p.m.
Please join Hilliard City Schools and Dawson for an opportunity to connect students and families with select businesses and colleges in our region for career exploration and job opportunities.
Students, families, and community members will learn about:
All opportunities for students after high school
Career options for parents
Tuition reimbursement & work
Career pathways
Job readiness