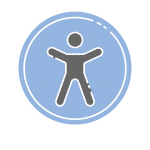 Translate Web Content:
Select Device Type Below
Chrome Internet Browser Extension:
View translations easily as you browse the web. Highlight or right-click on a section of text and click on Translate icon next to it to translate it to your language. Or, to translate the entire page you're visiting, click the translate icon on the browser toolbar.
Learn more about Google Translate.
*You must open the Chrome Internet browser to install and use.
---
Document Translation:
You can translate documents up to 10MB in size and in any of these formats: .doc, .docx, .odf, .pdf, .ppt, .pptx, .ps, .rtf, .txt, .xls, .xlsx.
On your computer, go to Google Translate.
At the top left, click Documents.
Click Browse your computer and find the file you want to translate.
To choose the language you want to translate to, at the top right, click the Down arrow .
Click Translate.
---