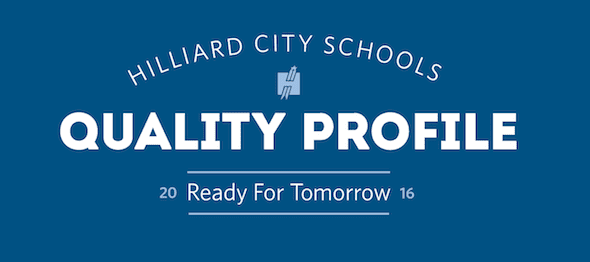 We have a great school district in Hilliard; our teachers and staff do amazing work.
I am incredibly optimistic that our passion for growth will drive our pursuit of excellence. Our community has made, and continues to make, a financial investment in our future. In this Quality Profile we want to show you how we invest each and every day in more than 16,000 students. It's more than just the results of a standardized test, it's about investing in the future leaders of the United States.This is the third year for our Quality Profile. We continue to provide both essential academic skills and required life skills to ensure that every student is Ready for Tomorrow. School today is preparing students for success in the future; we continue to evolve and improve every day.
Hilliard is a great place to work and learn together.
We are a team; we are stronger together.
– John Marschhausen, Ph.D., Superintendent
Academics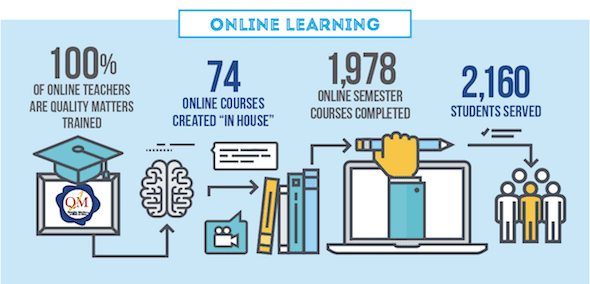 This year we will introduce and implement the Hilliard School District's Values, Beliefs, and Outcomes (VBO). The VBO is a blueprint for our culture. It makes clear the specific behaviors & results we want from each of our values. The behaviors outlined in the VBO are essential to how we engage students in the classroom, and how we operate our schools. By blending proven teaching strategies with modern approaches and important technology tools, Hilliard Schools is preparing students to face the global world around them. This is how we make ready for tomorrow a reality today.

Continue to expand blended learning opportunities for each student K – 12.
100% of staff will personalize education for all of our students.
Student Involvement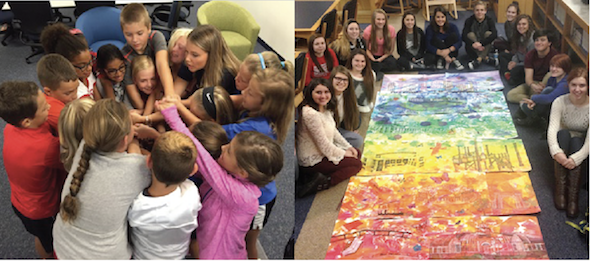 Our district's mission is to prepare each student to be "Ready for Tomorrow." However, tomorrow is going to be very different for many of our students. We must be about more than just results of a standardized test. We must strive for balance between time-proven teaching techniques and the opportunities for voice and choice in educational environments. We are on a quest to balance student passion and student discipline. We embrace the belief that for our students to be the best we must keep improving opportunities both inside and outside of the classroom.

Continue to find ways to offer more opportunities for students through campus schools partnerships.
Expand experiences at the elementary level through business partnerships, federal grants and PTO programs. These opportunities will take place during the school day and after school. 
Whole Child

Our culture is the heart of our school system. It makes Hilliard Schools a special place to learn and work, and it gives us a unique advantage. Building and sustaining the Hilliard culture requires intentional effort from everyone in the district. As educators, we have a duty to provide the academic foundation and the skills necessary for future success in our classrooms. We must also grow students as learners, thinkers, and individuals. We must tap into student passions, instill resiliency, and develop persistence.

Introduce and implement R Factor training for students, including the six disciplines.
Increase support and education for student mental health needs through expanded parent workshops, student groups, and partnerships with community counseling centers and agencies.
Partnerships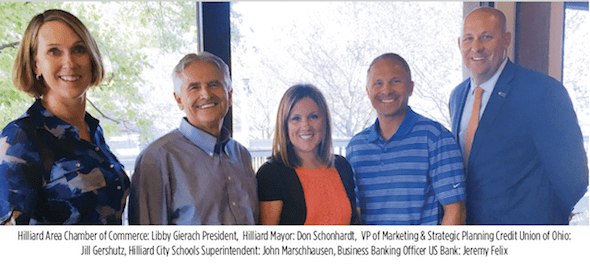 Hilliard City Schools is an excellent public school district. Our diverse community is home to students from multiple cities and townships. Our focus isn't limited to instruction; we also focus on culture and building relationships with local businesses, community groups and parent groups. We work with businesses and their CEOs to discuss partnerships in Hilliard City Schools. We strive to make connections with local businesses to create mentorship opportunities for our students.
We function at a higher level and we educate children more effectively when we have strong partnerships.

Hilliard City Schools will add multiple business partnerships to expand opportunities for our students in programs such as Mentorship, Academy and Capstone to enable us to personalize education for each child.
Our district will foster partnerships with parents and community groups to support student-learning opportunities inside and outside of the classroom.
Technology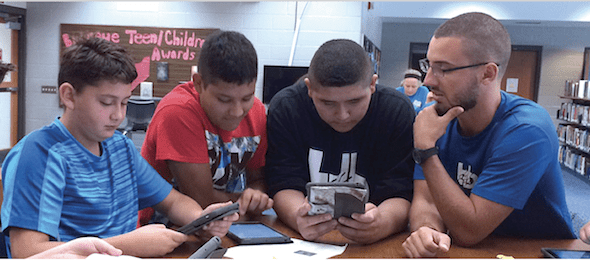 This year as we continue our One2One roll out in the high schools it's important to note that the implementation of this program has not led to increases in the technology device budget. By doing business better, through authoring iBooks in Science and Math, by shifting purchase from laptops and desktops to iPads, and by reducing paper and copying costs, we have been able to keep the implementation of the One2One program revenue neutral related to purchasing devices.
We will continue to offer professional development for high school teachers so they are able to create more opportunities for students learning in a digital world. We will also offer more workshops to empower parents to become part of their student's digital world.

Continue the implementation of the One2One roll out in our high schools with blended learning opportunities for students and teachers.
Implementation of new learning management software called Canvas including training for students, staff and parents.
Finance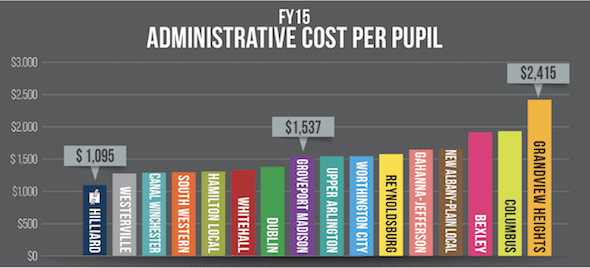 The Hilliard City School District, for the last ten years, has had the lowest administrative costs per pupil in Franklin County. We know our community wants their tax dollars to go toward students and classrooms, and not spent on administration costs. We aren't just doing business differently, we are doing business better.

Hilliard Schools will continue to openly communicate our financial plans and needs for the future. We will communicate through community forums, financial documents on the District's website, and newsletters.We will continue to seek and implement new ways to communicate financial information as new options become available.
We know that a substantial portion of the district's budget comes from local property taxes and we will strive to maintain a responsible levy cycle.