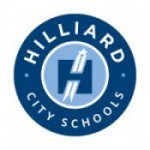 We want to let you know that the security of our students remains the number one priority as we head into the weekend events for Homecoming. We are aware rumors have been circulating today.
We have been in continuous contact with the Hilliard Police Department this week. They have a safety plan in place for all our activities this weekend, from the football games to the dances. There will be an increased Hilliard Police presence on hand to keep our students safe at all district homecoming events.
Our community has embraced a "see something, say something" attitude. We know that with our students, parents, staff and local law enforcement officials working together this weekend we can make this a wonderful Homecoming.
Thanks for being a partner with us.​