James Ford
American Family Insurance
Athletes of the Month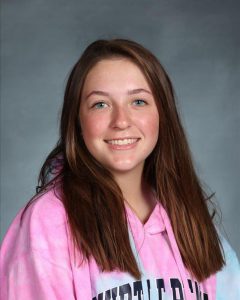 Lyndsey Seagraves is in her fourth year of bowling for Darby.  She is also the goalkeeper for the Hilliard Lynx Field Hockey team.  Lyndsey is a true leader in all aspects of the game.  Being the lone senior and captain on the girls' team, she shows the underclassmen daily how to work hard and strive for your best.  Lyndsey is averaging 160 with her high game being 203.  Lyndsey will truly be missed next year and is well deserving of this honor. Congratulations on being named Hilliard Darby's January Athlete of the Month!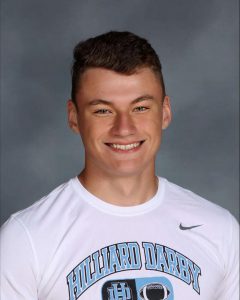 As a Junior, Blayne Barnes amassed a 35-12 record, was a team captain, and was inches from qualifying for the State Wrestling Tournament.  Goals and expectations were high for Blayne, entering his Senior season.  However, after Blayne was diagnosed with interior staph infection, midway through his Senior football season, he spent a considerable amount of time in the ICU and lost 40 pounds.  Blayne has done everything in his power to get back on the mats this Winter, but he still has blood clots, developed from the staph infection.  With three months remaining of being on blood thinners, Blayne will miss the remainder of his season, ending his High School wrestling career.  While most young athletes would wallow in pity, Blayne has taken on a new role with the team; he has transitioned into a player-coach and assists the upper weight practice pod.  Blayne designs conditioning and lifting workouts, as well as works with a younger drill group that includes his Freshman brother, Jessun.  Blayne has withstood all this adversity while also accumulating a 3.569 GPA.  He is the epitome of what a leader is and remains a driving force for the Hilliard Darby Wrestling Panthers.
---