Change in the Online Academy Commitment for 2021/22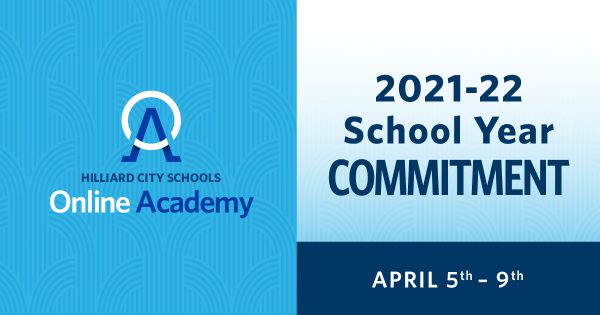 The commitment to the Online Academy for next school year has changed.  Students enrolling in the Online Academy for 2021/22 must commit for:
One semester at a time for 6-12 students
Half the year for K-5 students (Elementary students who return to in-person learning for the second half of the year are not guaranteed their home-school, although that is the goal.)
As a reminder, we will still be asking for the commitment the week of April 5-9.  The district will email all families details on how to enroll in the Online Academy if that is what you choose for your student.  If this impacts a change in your secondary student's schedule, you should email the school counselor to ask questions and make changes.
We appreciate the feedback from our families as we adjust and adapt during the commitment process.