Click link to complete form
A note from Ms. Ysseldyke: Thanks for reaching out and exploring this opportunity that is being offered for FREE here at Bradley HS.  As your school's Purple Star Liaison, I have learned so MANY things in the past year, with one of them being that the ASVAB is NOT just for military applications.  Although many people are under the impression this is ONLY a military entrance exam, it is indeed quite the opposite.  This Career Explorations exam can be utilized for so MANY more things for our students, which is why I'm encouraging all upper classmen students to consider taking the exam.  There are some details below that could answer some of your questions.
In addition to taking the test for FREE each student will also have the opportunity to have their test results personalized and evaluated soon after the test is completed. This information can prove valuable for college applications, career exploration, and other future endeavors.  Please note that by taking this test a student is NOT committing to the military but simply adding to their arsenal in developing a path for their "next steps".
Thanks again for your interest.  I am here in the Media Center every day from zero period through 7th period if you have any other questions for me.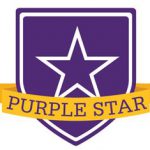 Military Families
Hilliard Bradley High School is committed to serving families connected to our nation's military.  The resources below provide an overview of the educational opportunities and services that may be of interest to military-connected families who will be joining Hilliard Bradley High Schools' family.
Hilliard Bradley High School also acknowledges and celebrates our military families and military history in several ways, including:
Veterans Appreciation Night at our high school football and basketball games
Veterans Day events
Military Honoree  Display Board
Military Signing Event
Fundraising drives for military-related organizations such as Honor Flight
Military Information Night
ASVAB (Career Explorations Test)
Muffins and Military Celebration
Hilliard Bradley Military Appreciation Photo Gallery
Helpful Links for Military Families

Parent to Parent Webinars from MilitaryChild.org – updated webinars to assist in coping and navigating the COVID-19 pandemic.
Purple Star Designation: for military-friendly schools recognizes schools that show a major commitment to students and families connected to our nation's military. Schools that earn the award will receive a special Purple Star recognition to display onsite.
Military Child Education Coalition (MCEC): The mission of MCEC is to ensure inclusive, quality educational opportunities for all military-connected children affected by mobility, transition, deployments, and family separation.
---