Guidance Counselors
Request a meeting with your counselor
Schedule changes must be completed by 10th day of the semester, which is January 21st, 2020.
Please note that the student lists for each counselor have changed.  See the changes below.



**Your safety and well-being are important to us! If this is a counseling emergency that cannot wait until the next business day, please reach out to one of the resources below:
Crisis Text Line: Text HOME to 741741
Nationwide Children's Youth Hotline: 1-614-722-1800
Suicide Lifeline: 1-800-273-8255
Teen Hotline: 1-614-294-3300
Sexual Assault Hotline: 1-800-656-4673
Safe Schools Tip Line: Call 1-800-418-6423 extension 359 OR text TIPS to 66746
Non-emergency Columbus Police: 614-645-4545
Non-emergency Hilliard Police: 614-876-7321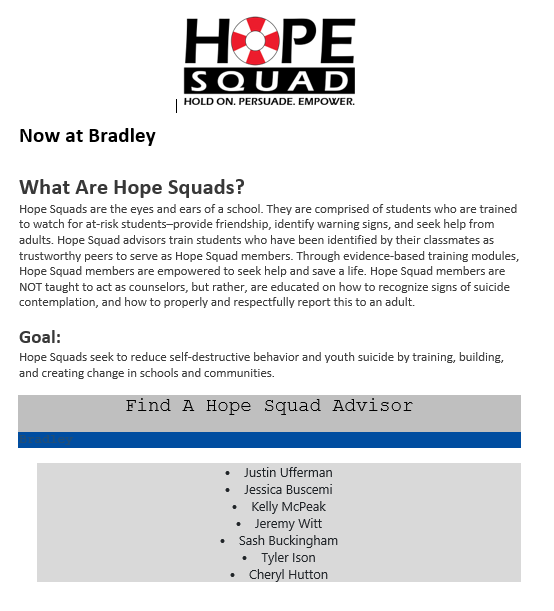 Guidance News –  December 2019
December, as we wind down the 1st semester of school, the last day for students is December 20th.  During this month we will be giving AIR tests to our students and looking forward to the holidays.
December – Self Care, please take care of yourself during the stressful holiday season.
Theme of the Month – December – Giving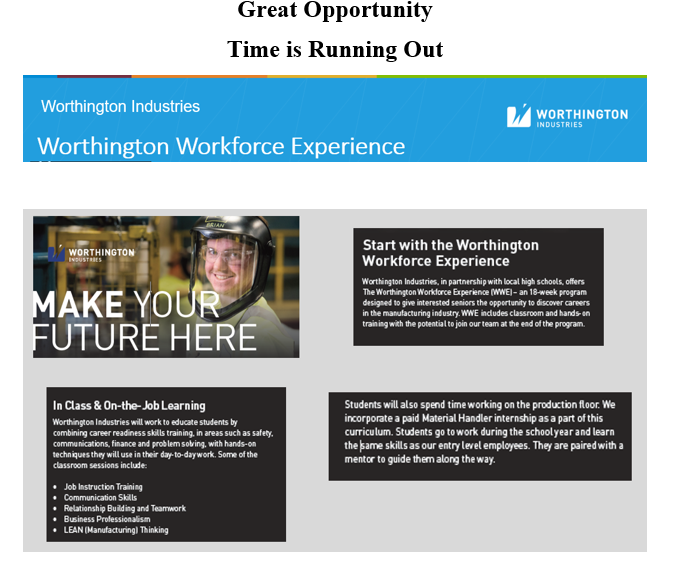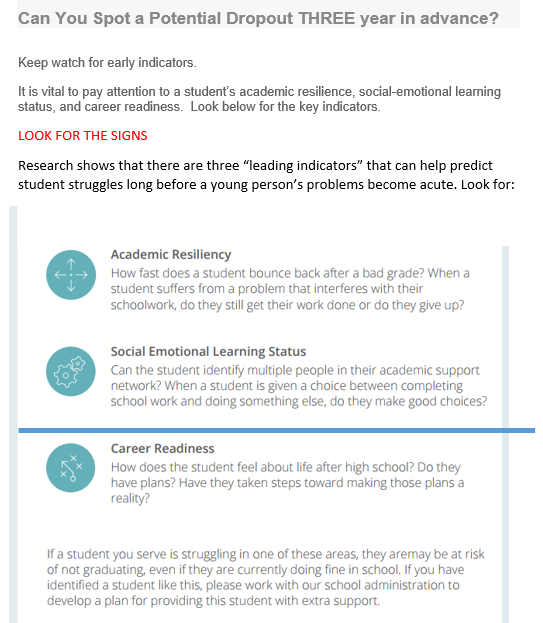 Hart to Hart – Great Resource, to promote and substance abuse affects Hilliard,
https://harthilliard.weebly.com/
The mission of HART (Health Awareness & Recovery Together) is to promote awareness of how the Heroin epidemic and other substance abuse affects Hilliard and surrounding areas; educate the community how to prevent and reduce opiate/prescription and other drug abuse; stand ready to address new drug trends; provide mental health resources to foster a healthy lifestyle.

In Partnership with the Dublin and Hilliard Police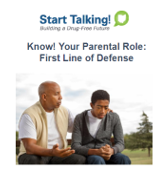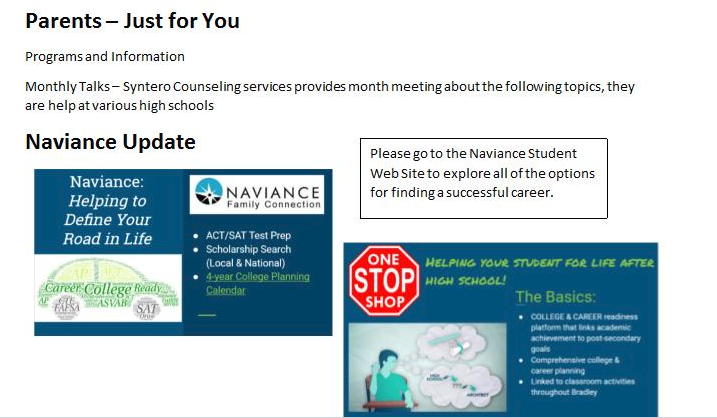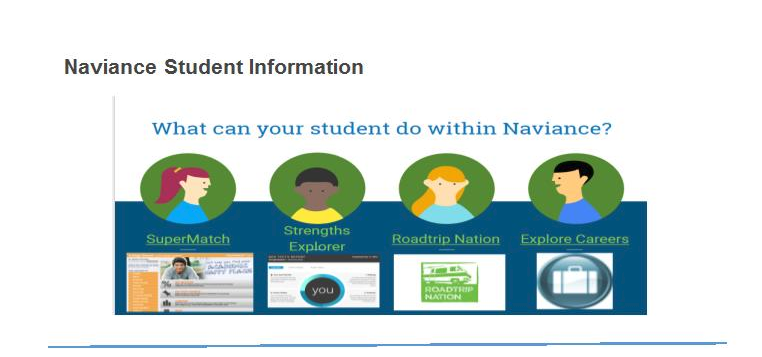 If you have any questions, please contact your counselor.
College Counselor: Tom Woodford
504 Coordinator: Cindy Cote
Secretaries: Debbie Barie, Kathleen Bell, and Nancy Meek