Bradley School Counselors

If you would like to meet with your counselor, please use the button below to request a meeting. This is the fastest way to meet with your counselor.
Request a meeting with your counselor

Please note that the alphabetical list for each counselor has changed. See below for the new changes. 

Guidance News – September 2021
Welcome back! It is always an exciting time of the year to see all of out new and returning students back at Bradley. The school counselors have completed schedule change requests. Requests were due September 1st.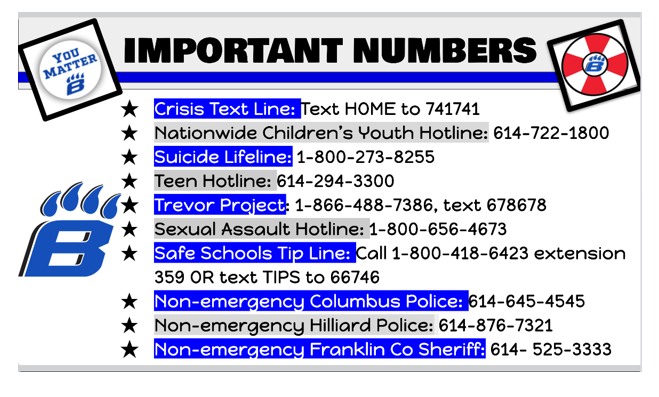 Completing the Common Application Process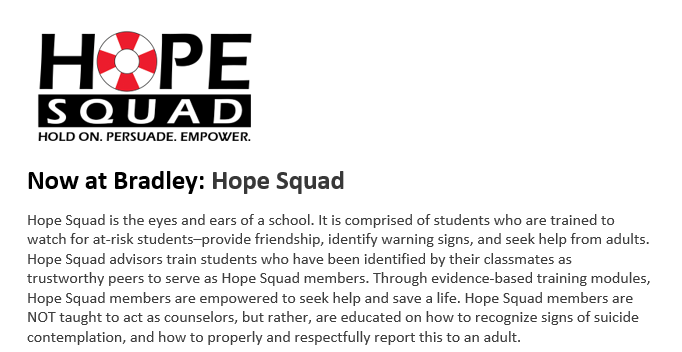 Wellness Update
The school counseling department is working on improving the emotional health of our students by providing several programs that help students be proactive about their emotional health needs with preventive programs.  We offer in class and group counseling programs.  The goal is to teach techniques that deal with the issues of today teens in a positive proactive manner.
The groups are based on the needs of the student population. These groups will help students continue to build important skills that will better manage symptoms of depression, anxiety and stress management. The groups will also focus on improving motivation and organization skills through various activities, role-plays, and games with their peers. Being in a group setting is a positive experience, as they provide a greater support network for students.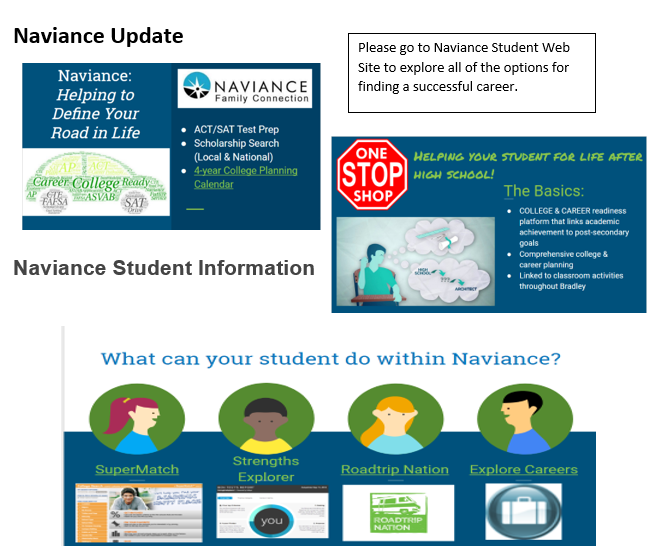 Welcome back!