Bradley eNews – September 21-25, 2020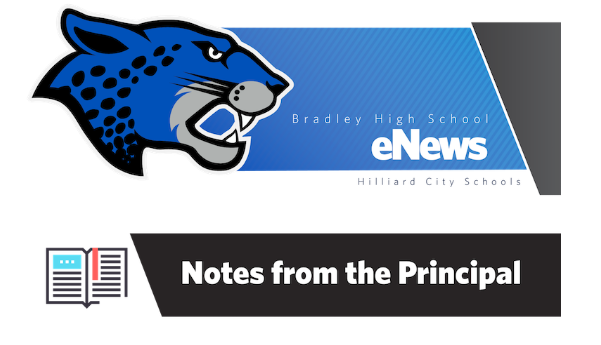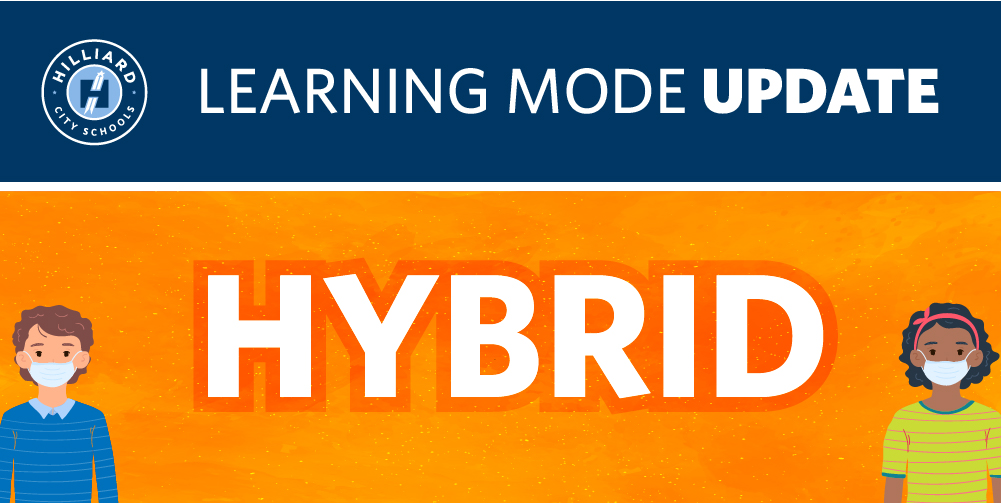 IT'S HYBRID LEARNING FOR THIS WEEK
Please check below for important information about our HYBRID LEARNING:
TEMPERATURE CHECK – please check your child's temperature each morning.  Do not send them if they have a fever.  Also, check for Covid symptoms by following THIS PROTOCOL.
MASKS – All students MUST wear masks as they enter the building
ARRIVAL TO SCHOOL – check out our map of how buses will drop off, how parents will drop off, and how drivers will park.  Those driving or getting dropped off, please remember that the doors will unlock at 7:30 a.m.   MAP OF SCHOOL ARRIVAL.
SOCIAL DISTANCING – Please maintain social distance between others as students are walking through the school
ATTENDANCE – There are NO visitors permitted inside the building.  This includes parents who may need to pick up their child for an early dismissal.  Parents MUST use our SCHOOL MESSENGER system for attendance purposes.

WHAT'S HAPPENING THIS WEEK
Students will be in HYBRID LEARNING this week September 21-25.
Monday Sept 21.  A-Day Students
Tuesday Sept. 22    B- Day Students
Wednesday Sept 23   A- Day Students
Thursday Sept. 24  B- Day Students
Friday Sept. 25   B- Day Students
Sunday Sept. 27. Homecoming Movie Night @ Huntington Park. Gates open at 6 pm. See below.
ITS HOMECOMING WEEK!
It's Homecoming Week at Bradley.  Join us at Huntington Park for a night at the movies on Sunday, September 27, featuring "Ferris Bueller's Day Off". Tickets are $10 for Bradley students only; Non-Bradley guests are not permitted to attend. The movie begins at 7:00 pm at Huntington Park. Gates at Huntington Park will open at 6:00 pm – entrance to the park will be through the Home Plate Gate only. Paper or digital tickets and a student ID must be presented when entering. No re-entry will be permitted. Student pick-up will be no later than 9:15 pm.  CLICK HERE to purchase a ticket.
OTHER EVENTS HAPPENING AT BRADLEY
October 14   SAT Testing for12th grade students (see more information below)
PSAT Testing for 11th grade students that register at MyPaymentsPlus
Remote Learning for All Students Not Taking SAT or PSAT on October 14 
On October 14, there will be in-person testing for the SAT and PSAT at Bradley High School.  All seniors will have the opportunity to take the SAT and juniors – who sign up – will be able to take the PSAT.
Please note – Even though this is a "Group A" hybrid day, all freshmen, all sophomores, and all students who are NOT testing will be in remote learning on October 14.  These students will not be in the building, as they will be learning at home through instruction on Canvas.

ATTENTION SENIORS!
Per Ohio state law, the Ohio Department of Education will pay for one administration of a college readiness examination to all juniors.  Due to COVID-19 school closures in the spring, we were unable to complete the SAT administration this past April.  On October 14, all seniors, who were scheduled to take that spring test, will have the opportunity to take the SAT test at Bradley.  This date was pre-assigned by the state and SAT.  On October 14th, students will report to school, and the district will mimic the administration procedures typically enforced at a National, Saturday administration of the SAT, with appropriate social distancing and other safety protocols.
Below is additional information that will be helpful on both test day and leading up to test day.  Please contact our school counselor's office for additional questions or clarification.  Students will NOT need to register individually; we will register students at the district level directly with SAT.  Lastly, all seniors who are taking the SAT will need to report to Bradley on October 14, regardless of Hybrid group.
All SAT test security measures will be in place for this state assessment.  Students should be prepared NOT to bring their cell phones into the testing location, and should have proper identification with them. (Current school ID, driver's license, state ID, etc.)
  Students who are found to be in violation of the "No Cell Phone" rule may have their phone confiscated, and face additional discipline consequences, including possible suspension.
A portion of the pre-administration will allow students to choose up to four colleges they would like their scores to be sent.
 Students should plan to bring an SAT approved calculator to the test administration.
Students should be able to see their scores from the state administration in their SAT college board account approximately 4 weeks from the test date.
 Please check the College Board website for specific questions.  https://collegereadiness.collegeboard.org/sat
Due to COVID-19, the SAT is subject to change depending on our current instructional mode at Bradley.  We will continue to communicate changes and updates as soon as possible.
ATTENTION JUNIORS AND SENIORS 
College Rep visits are now being scheduled!  All visits will be virtual for this school year. You can sign up in your Naviance account. Please note – after clicking the registration button in Naviance, you must copy and paste the college's registration link into your browser to complete the registration process. This is where you will enter your email address, so the college reps are able to email you the Zoom link on the day of the visit. Visits will continue to be scheduled over the next couple of months so be sure to check Naviance regularly. If you have any questions, please contact Mrs. Wintrich in the Guidance office.
ATTENTION AP STUDENTS AND PARENTS:  
It is time to register for AP Exams.  Taking these exams gives you the opportunity to earn college credit.  Do not miss out on this opportunity!  The registration window will be open September 21st – October 30th.  Please note you must pay the exam fee to complete the registration process.  The cost of each exam is $95.  Credit card (preferred payment method), cash or check are accepted.  You can pay with a credit card online at MyPaymentsPlus.  If by check please make payable to Hilliard City Schools.  Payment is due in full by October 30th.  If you have any questions, please see Mrs. Holt or Mrs. Wintrich in the guidance office or they can be reached at Krista_Holt@hboe.org or Melinda_Wintrich@hboe.org.
STUDENT SERVICES TEAM
Check out the COUNSELING TEAM WEBSITE.  Also, there is a lot of information on your "Class Of" Canvas page to assist you with any counseling needs.  The TEAM is here for YOU!
YEARBOOK INFORMATION
2019-2020 Yearbooks Are Here!
Current Bradley Students: Last year's yearbooks will be passed out to current Bradley students during the school day during the week of September 21st to the 25th. If you will be absent this week, don't panic — you'll get your book delivered to you at a later date when you are in school!
Graduates and Tolles Students: Your yearbooks are available for pick up in Bradley's Main Office starting Wednesday, Sepetember 23rd. Either you, or someone you know, can pick up your book for you. If you know someone who is a current student at Bradley that can pick up your yearbook, have them pick it up in the Main Office.
For more details, visit the Bradley Yearbook Website: https://sites.google.com/hilliardschools.org/bradleyyearbook/home
2020Yearbook Sales!
Check out the Jostens Yearbook site!   It's a great way to capture all the memories of high school this yearl!  https://www.jostens.com/apps/store/productBrowse/1815807/Hilliard-Bradley-High-School/2021-Yearbook/2020081104271005067/CATALOG_SHOP/

PTO UPDATE
Don't forget to order your Coffee Connections discount card!  Just $10 gets you $1 off every time you use it!  Order your card at http://tinyurl.com/BradleyPTO or pick one up at Coffee Connections next time you are there.
Our wonderful PTO is still going strong…even during this crazy time!  Please join the monthly meetings via Zoom.  If you would like information on how to join the meetings, email at hilliardbradleypto@gmail.com
October 6
November 10
December 1

District Remains in Hybrid
 The Hilliard Schools are currently in the Hybrid Learning educational mode.  (If your student is in the Online Academy, this only impacts them if they go into a building for a class.)  We will continue to update our families through our instructional mode web page and email, texts, and phone calls if changes occur.
 Mental Health Days
Hilliard Schools continues to create a culture focused on reducing the stigma associated with mental health. We have assured students and staff members that "It's ok to not be ok." We need to recognize that sometimes it's better to take a "mental health day" than try and push through when you cannot cope. Take a few moments to read this blog from our Director of Student Well-Being, he talks about why this is important for students.
Parent University Thought Exchange
 As we prepare for our third annual Parent University in October, we want to know what our families are interested in.  This year will be all virtual, but a mix of live zooms and On-Demand recorded sessions.  We are asking for your input to give us themes or specific topics that you are interested in or need more information.
Examples of past sessions included suicide prevention, elementary math tips, and canvas help.  This year we suspect parents will be interested in more eLearning topics.  So please take a moment to share your thoughts in this Thought Exchange, and don't forget to rate other ideas that are also important to you.