Bradley eNews – October 21, 2022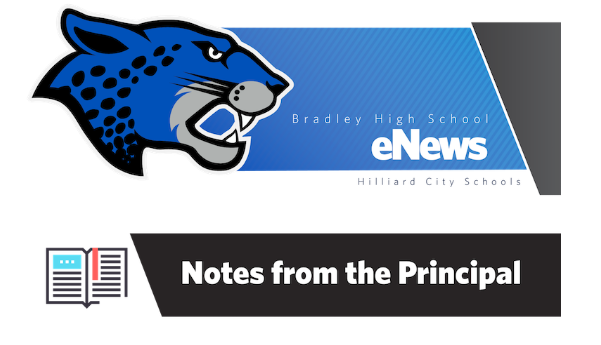 Good Afternoon Jaguar Families,
I would like to thank all of our families that donated to assist our PTO's morning coffee cart for this week. The entire Bradley staff greatly appreciated all of the treats and snacks that made Wednesday's morning special.
First-quarter report cards will be distributed electronically via Home Access. The first quarter grades will be available Friday, October 21st at 4 p.m. Please review your child's grades and discuss strengths and areas of improvement in order to set goals for the second quarter. Take time to celebrate your child's successes and continue to work with their respective teachers to achieve any improvement that needs to take place.
Finally, tomorrow the building will be closed in observance of COTA Day. Please enjoy the great weather and time with friends and family.
Have a Great Weekend and Go Jags!!!

Hello Bradley families!  Thank you so much for your generosity for the teacher cart for this week.
We have a Spirit Night on Tuesday, October 25 from 5-9pm at Skyline Chili on Hilliard Rome Rd.  Please plan on coming out to Skyline Chili so Bradley PTO can receive 20% of sales. Thank you!