Bradley eNews – May 3-7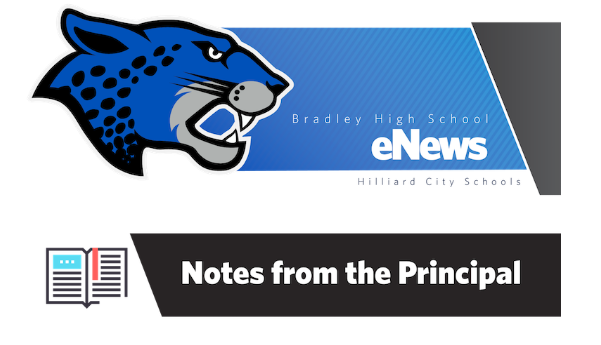 WHAT'S HAPPENING THIS WEEK
May 3 – 17  AP Testing. See testing schedule here:  AP Testing Schedule 2021
May 4   No School  – Teacher Professional Development Day
May 16  Senior Awards
May 21  Seniors Last Day of School
May 28  Graduation

AP TESTING BEGINS ON MONDAY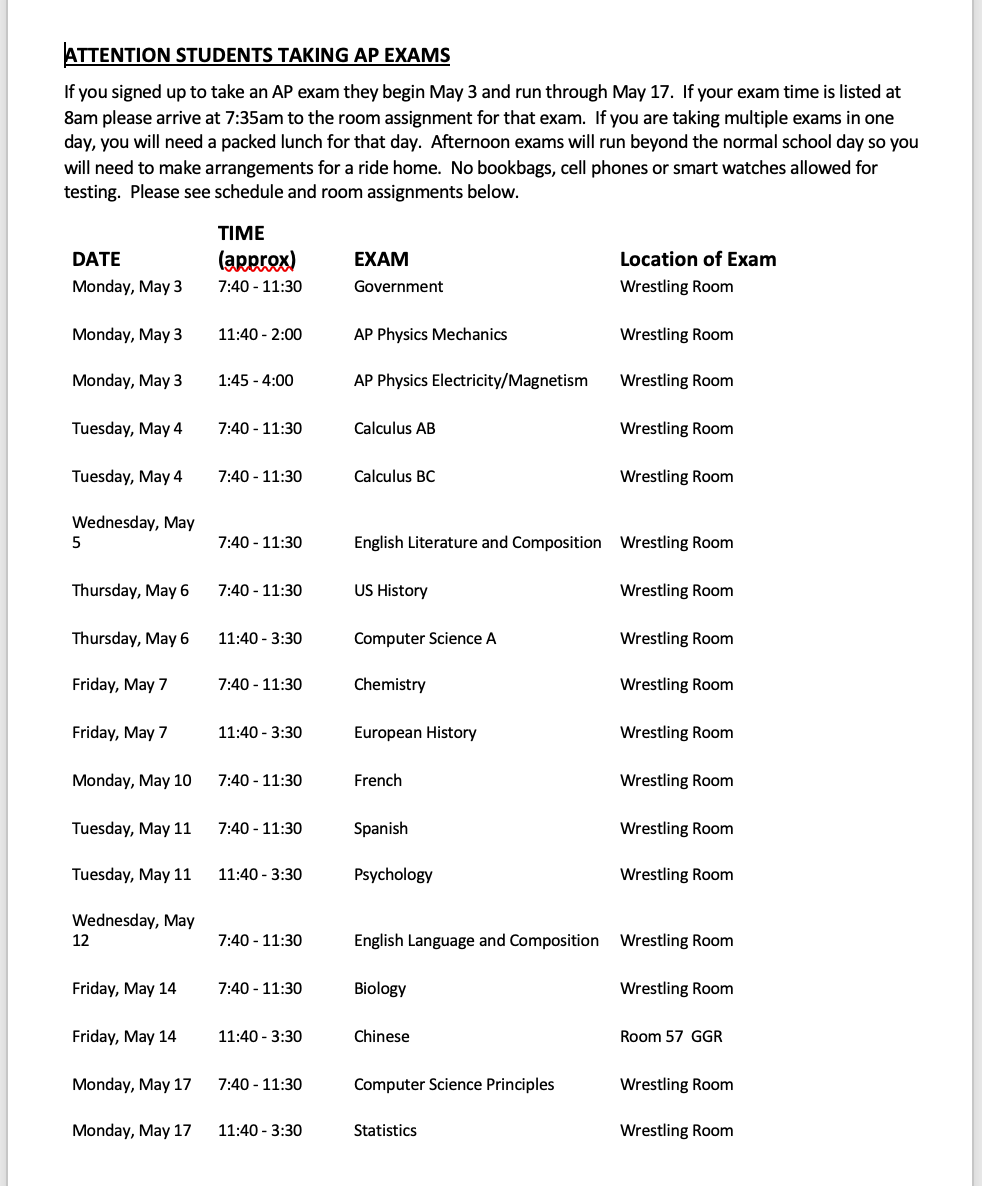 ATTENTION SENIORS 
We are still working through details for graduation on May 28.  I know this is frustrating.  We are VERY hopeful that we will have specific details later this week.  The Schottenstein Center is still working through details with The Franklin County Health Department.  It's going to be a great graduation ceremony!  We are so excited to celebrate the Class of 2021!
Check out the important dates for seniors below.  THESE ARE ALL SUBJECT TO CHANGE – all updated information will be sent to students via Canvas.
Also, CLICK HERE if you missed the senior class meeting before Spring Break.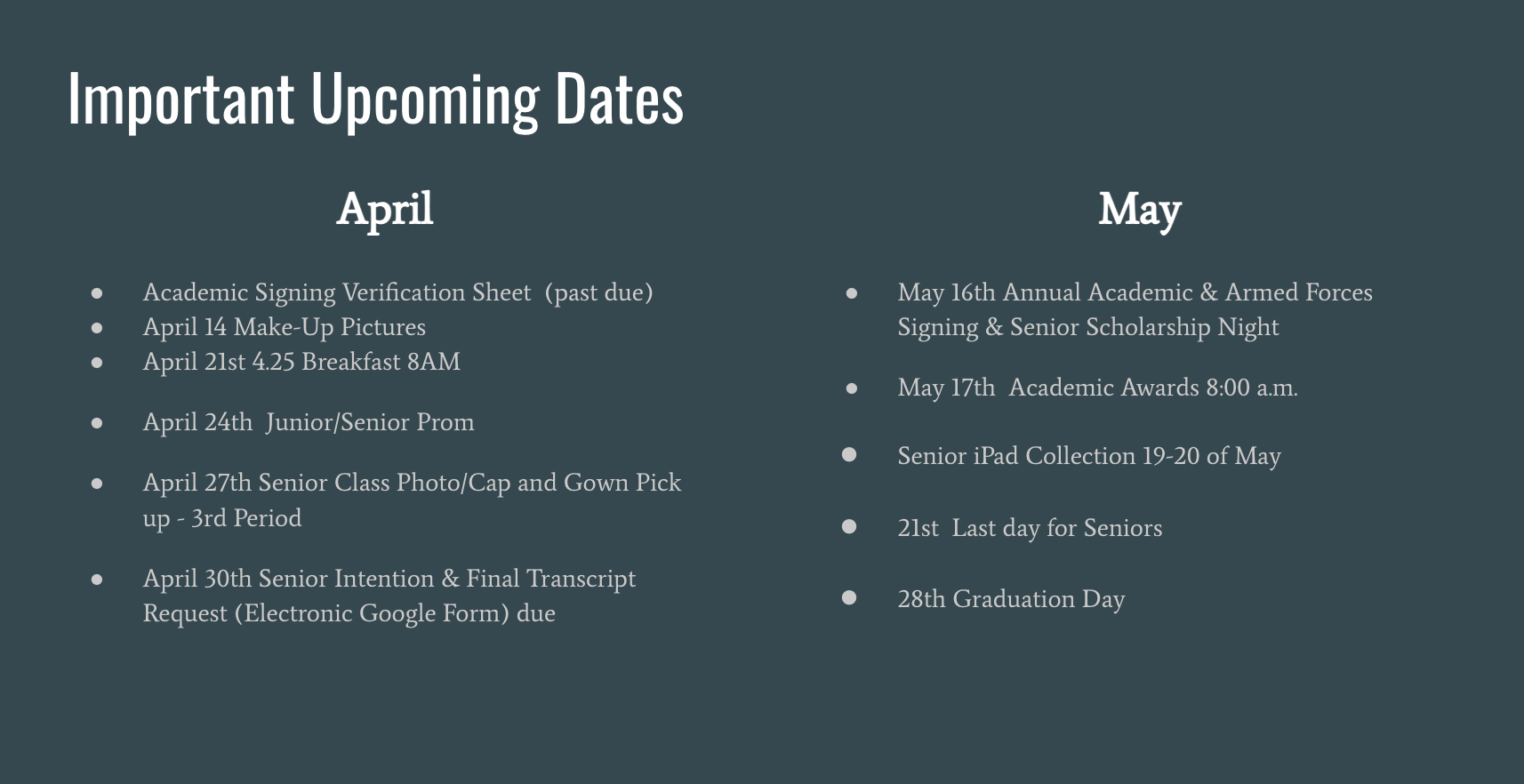 YEARBOOK SENIOR WISH ADS ON SALE NOW!
Attention parents/guardians and loved ones of a graduating senior, are you trying to find the perfect way to express your love, pride, or just sheer congratulations to a special senior upon his/her/their graduation?  Or maybe you're a senior who wants to say good-bye to someone? The Bradley Yearbook Staff has just the thing! Place a wish ad in the yearbook! Orders are due Friday, May 7th, 2021. Check out options and order details on our website at https://sites.google.com/hilliardschools.org/bradleyyearbook/wish-ads?authuser=0.
STUDENT SERVICES TEAM
Check out the COUNSELING TEAM WEBSITE.  Also, there is a lot of information on your "Class Of" Canvas page to assist you with any counseling needs.  The TEAM is here for YOU!

No School Tuesday, May 4, 2021
Tuesday, May 4 is the primary/special election day in Ohio. Due to many of our schools being used as polling places we have given the day off for students. Staff will report as normal for a day of professional development.
Vaping Workshop for Parents
The Franklin County Youth Vaping Taskforce is hosting a virtual event to help parents and other community members keep youth safe from the harmful effects of vaping this summer.
Clearing the Air: What You Need to Know About Youth Vaping, takes place on Thursday May 6, 2021 6:30 pm- 7:30 pm via Zoom.
REGISTER AT: https://franklincountyohio.zoom.us/j/97652239549
If you have questions or would like more information on vaping resources, please contact HeatherPennington@franklincountyohio.gov.
 COSI Science Festival
 Ohio's largest annual science event, the COSI Science Festival, is coming May 5 – 8, 2021. The third annual COSI Science Festival will include dozens of unique online events showcasing incredible science being done in Ohio and proving again that science truly is everywhere and for everyone.
Life as a Science Superhero
What's it like to be a scientist? What's it like to make new things? How can you become a scientist or engineer? Battelle Fellow Amy Heintz answers these questions and more during an interview with Wes Hall, Battelle's Vice President of Philanthropy & Education on May 6 from 6-6:30 pm. Learn how Amy found her path to success and how parents can support a young scientist/engineer/mathematician in the making.