Bradley eNews – August 24-28, 2020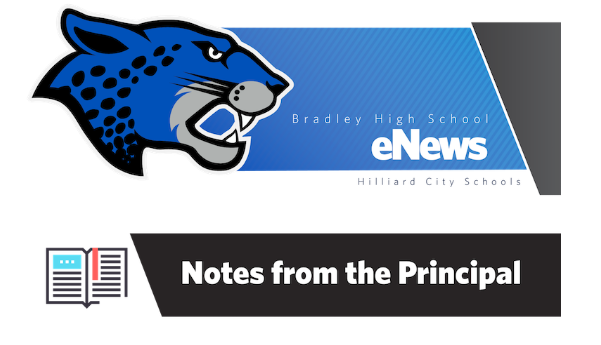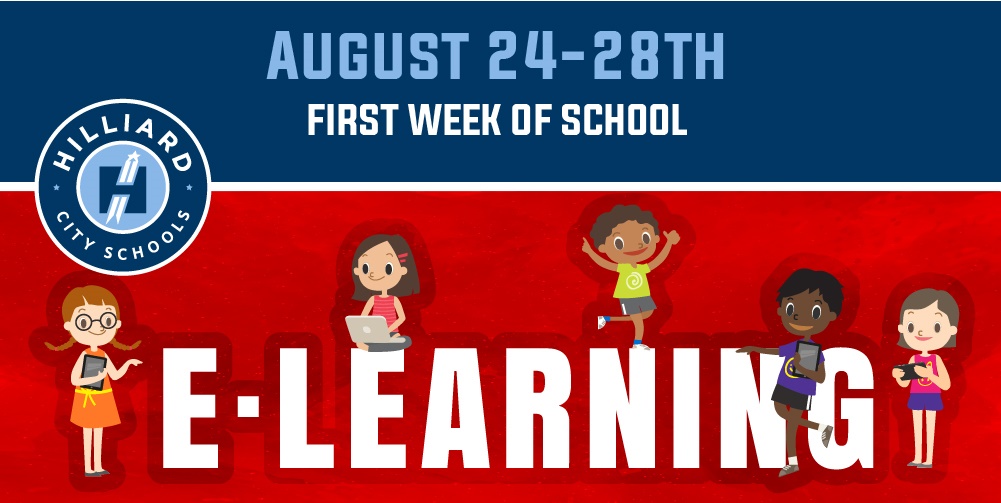 WE ARE READY!
The first day of school is tomorrow, August 24!  Our plan is to start in eLearning 2.0.  CLICK HERE FOR THE BELL SCHEDULE.  Students are required to follow the zoom links for each of their classes.  Those links can be found in their Canvas courses.  We all need to be very patient as we start this process.  Mistakes will be made from students and teachers.  It will take a couple of days to get accustomed to this method of learning.  Feel free to contact your child's teacher or the front office with questions.    We are in this together!
It is important that you join Canvas as an "observer" in each of your child's classes.  CLICK HERE for instructions on how to enroll in Canvas as a parent observer.
The "Bradley Family Connection" Newsletter is always sent on Sundays to prepare for the upcoming week.  This year, the newsletter will begin with the School Plan for the upcoming week at the top.

WHAT'S HAPPENING THIS WEEK
Students will be in eLearning the week of August 24 – 28.  The bell schedule is below.  It is important that students are on time and ready to work each day.  Also, there will be required assignments outside of this time.  Refer to the teachers' canvas page for more information.

#HCSD1 – First Day of School is this Monday, August 24
We hope our students and parents are as excited as our staff is in welcoming students back to learning.  Our district is starting the year in eLearning.  You can always find your school's mode on our Learning Plan Status page.
We want to kick off the school year with all the fun and excitement as any other year.  We know for many that means first day pictures!  Please share those photos with the hashtag, #HCSD1 on Twitter and Facebook.  It's a fun way to bring our community together, even from our homes.
Breakfast and Lunch Options During eLearning and Hybrid
 Meals will still be provided in Hilliard Schools to cover scheduled school days when students are learning from home, both during e-learning and hybrid modes.  We are starting this program immediately, please check our 2020-21 School Year Information page for any updates.  During e-Learning, bags covering breakfast and lunch for the week will be given out at all Hilliard Schools.  Students who are eligible for free or reduced-price lunch will receive meals free of charge.  You can find pickup locations and times on our web page.
What School Will Look Like in Hybrid and All-In
With the pandemic-impacted start to the 2020/21 school year, we know many students and parents will have questions about what will be happening in Hybrid or All-In Learning Modes.  We have put together a series of short video tips to help you and your student understand what school will look like when we get the chance to be back together.  We hope you take a minute to watch these videos with your student and discuss any concerns.
Message from our Nursing Team
As we navigate our way into the 2020-2021 school year, the District Nursing Team would like to say we are still here for you and our students in whatever learning plan we are in. With that being said, we would just like to remind you of a few things:
First, please remember that it is still important to keep your student current on all of their immunizations. Some of you received letters of needed immunizations in the spring from your school nurse and others may receive notifications this August. Also, please remember after your child receives the immunization(s) to send a copy to the school for our records.
If our school mode moves to Hybrid or All-In, we will need emergency medications and supplies along with current doctor orders in the clinic, as usual. Any daily medications that cannot be given at home will also need current medication forms. As far as morning medications, we are strongly recommending those medications be given at home. If our school model is in full-time eLearning, please have forms and medications ready for when students return to the building in-person.
When we do return to school, please remember we are asking you to do an assessment each morning with each student.  Here is a short video that will walk you through the process.
We know this is a lot for all of you to process, especially since things are ever-changing. Please reach out to your building principal or school nurse with questions you may have regarding your student in their building.
Student Technology Help and Parent Contact Information
 While we are in eLearning or Hybrid and your student needs technology help, please start with our student tech help page.
Please take a few minutes to be sure we have all guardian contact information in Home Access.  We must have an accurate MAIN/PRIMARY phone number listed as well as an email address.  In case of emergencies that affect our students, staff or schools we will notify our families in a variety of ways.  The first line of communication will be via email through our SchoolMessenger System.  These messages will go to all families affected by the emergency.   We will also use phone calls and text messaging through SchoolMessenger.
While in Home Access, you can also view and sign off on the student handbook and purchase the Technology Protection Plan for students in grades 5-12.  You will not need to buy the protection plan for students in grades K-4.
View the Technology Protection Plan
Purchase the Technology Protection Plan
How to update Registration Information/Contacts and Sign-off on the Student Handbook & iPad Loan Agreement in Home Access