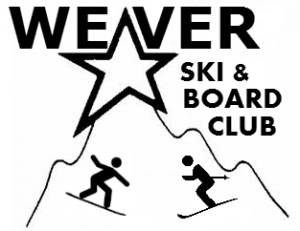 The Weaver Ski & Board Club is now accepting members!
Missed the meeting? No problem! First trip is in January.
Please click here for all the details about the club. Packets are also available in the main office. Please email David Banyots with any questions about the club.
Deadline to Sign Up: Our first trip is the first week in January, getting everything squared away by the end of December would be ideal.
No experience is needed – this is a great time to learn to ski or snowboard.