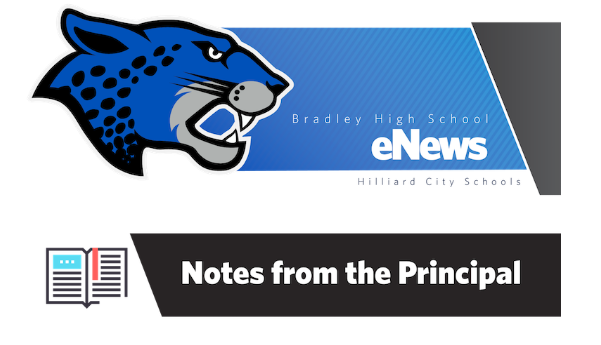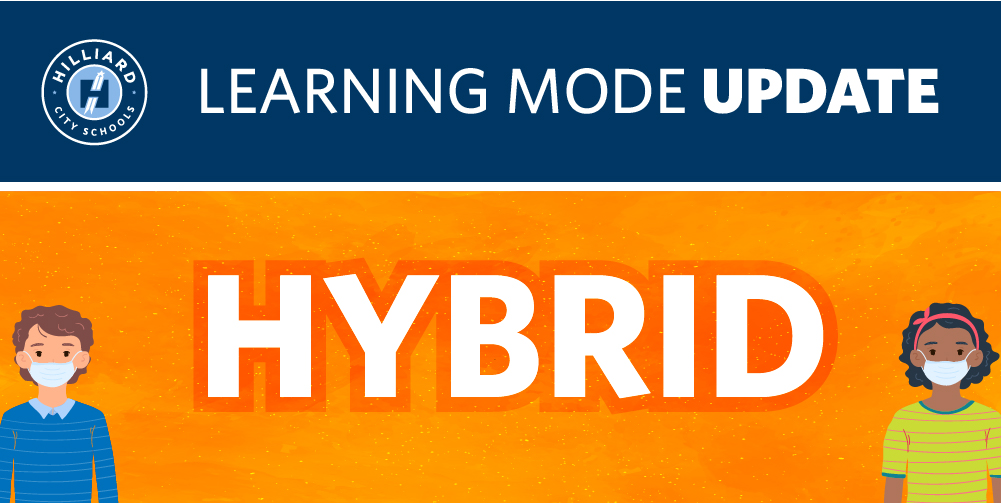 IT'S HYBRID LEARNING TIME!
Starting Monday August 31 our district will be in HYBRID LEARNING.  Each student has been assigned a day of the week to come to school in person:  Last Names A-K will come on 'A Days' and Last Names L-Z will come on 'B Days'.  On the day that students aren't in school, they will work from home.  CLICK HERE for the Hybrid Calendar.  During the school day, students will follow our REGULAR BELL SCHEDULE.  We are so excited to see students!  The Bradley hallways have been very quiet!  Please check below for important information about our HYBRID LEARNING:
TEMPERATURE CHECK – please check your child's temperature each morning.  Do not send them if they have a fever.  Also, check for Covid symptoms by following THIS PROTOCOL
MASKS – All students MUST wear masks as they enter the building
ARRIVAL TO SCHOOL – check out our map of how buses will drop off, how parents will drop off, and how drivers will park.  MAP OF SCHOOL ARRIVAL.
SOCIAL DISTANCING – Please maintain social distance between others as students are walking through the school
ATTENDANCE – There are NO visitors permitted inside the building.  This includes parents who may need to pick up their child for an early dismissal.  Parents MUST use our SCHOOL MESSENGER system for attendance purposes.
WATER – Students should bring their own water bottles for the first few days.  Water fountains are turned off.  We are adding infrared mechanisms to our water bottle replenishing stations soon.

WHAT'S HAPPENING THIS WEEK
Students will be in HYBRID LEARNING starting August 31
Monday Aug. 31    A- Day Students
Tuesday Sept. 1   B- Day Students
Wednesday Sept 2   A- Day Students
Thursday Sept. 3  B- Day Students
Friday Sept. 4    A- Day Students
The bell schedule is below.  It is important that students are on time and ready to work each day.  When students are at home, there will be assignments for them to complete.  Please check the teacher's Canvas page for more information.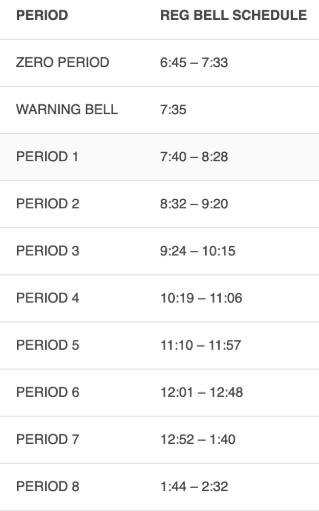 STUDENT SERVICES TEAM
Check out the COUNSELING TEAM WEBSITE.  Also, there is a lot of information on your "Class Of" Canvas page to assist you with any counseling needs.  The TEAM is here for YOU!
YEARBOOKS FOR SALE
Check out the YEARBOOK DEAL here!  It's a great way to capture all the memories of high school!

PTO MEETING SCHEDULE
Our wonderful PTO is still going strong…even during this crazy time!  Please join the monthly meetings via Zoom.  If you would like information on how to join the meetings, email at hilliardbradleypto@gmail.com
September 2
October 6
November 10
December 1

The Hilliard School District is going to start Hybrid Learning on Monday, August 31.  On their in school Hybrid days, students will follow their regular bell schedule.  On days they are home, they will work on assignments in Canvas at their own pace.  This only impacts our Online Academy students who are taking a class that requires them to go into a building.  All other OA students will continue as normal.
We are asking every family to do a home health assessment before sending a student to school.  You should first take their temperature.  If it's above 100.4, you need to keep the student home.  You should also check for COVID-19 Symptoms and contact your health care provider if you have any symptoms.
We know some students may wonder what to expect when they return to school.  Be assured we are following guidelines from county, state, and federal health experts.  Franklin County Public Health has approved all Hilliard School plans.  We have a short video series that goes through arrival, classrooms, recess, lunch, and more.  We hope you and your student watch and discuss before their first day.
In order to manage messages you receive from the District, you can download the School Messenger App and set up push notifications.
Meals will be provided to students on their Hybrid days in school and when they are out of school.  Please note that change will not be given in school, but will be placed on the student's account for future use.  You can find details on how to get lunches on the out of school days on our food service web page.