Assistant Coach: Jasmine Ross
Information about High School Football Cheer Tryouts
We have a Canvas Course for anyone interested in trying out for football cheerleading. If you are not part of the course, you should contact Coach Fought to be added! Email: hilary_fought@hboe.org
Tryout Dates: August 1 & 2 (2022)
Tryout Times: 9:00 AM – 12:00 PM
Tryout Location: Bradley Field House Court 3 (We will go out to the track, but our meeting spot will be in the Field House.)
What to bring to tryouts: water jug, sunscreen if necessary
What to wear to tryouts:
Attire for day 1: Tie-Dye/Bright Colors, Hair in high pony with colorful bow, White socks, Clean white cheer shoes
Attire for day 2: Blue B Claw Tank, Black Shorts, Hair in high pony (with blue, black, or white bow), White socks, Clean white cheer shoes
Tryout Flyer: Tryout
Summer Conditioning Activities
Anyone interested in trying out for high school cheerleading is encouraged to attend our summer conditioning activities. Participants should wear athletic clothing, comfortable athletic shoes, and have their hair up. Bring plenty of water and sunscreen if needed!
Follow us on Social Media for updates!
Facebook: Hilliard Jaguar Cheerleading
Instagram: @bradley_spirit
Twitter: @bradley_spirit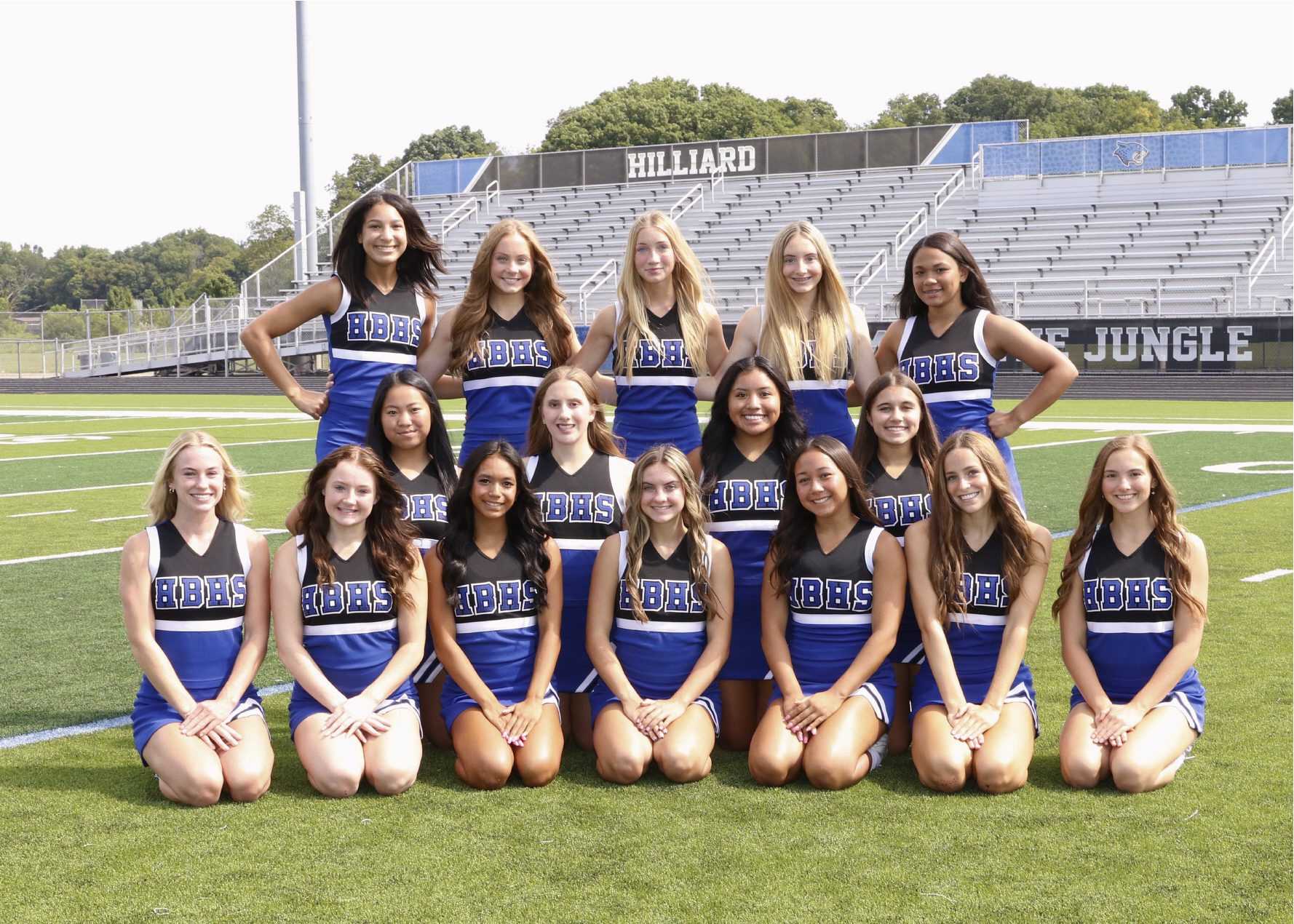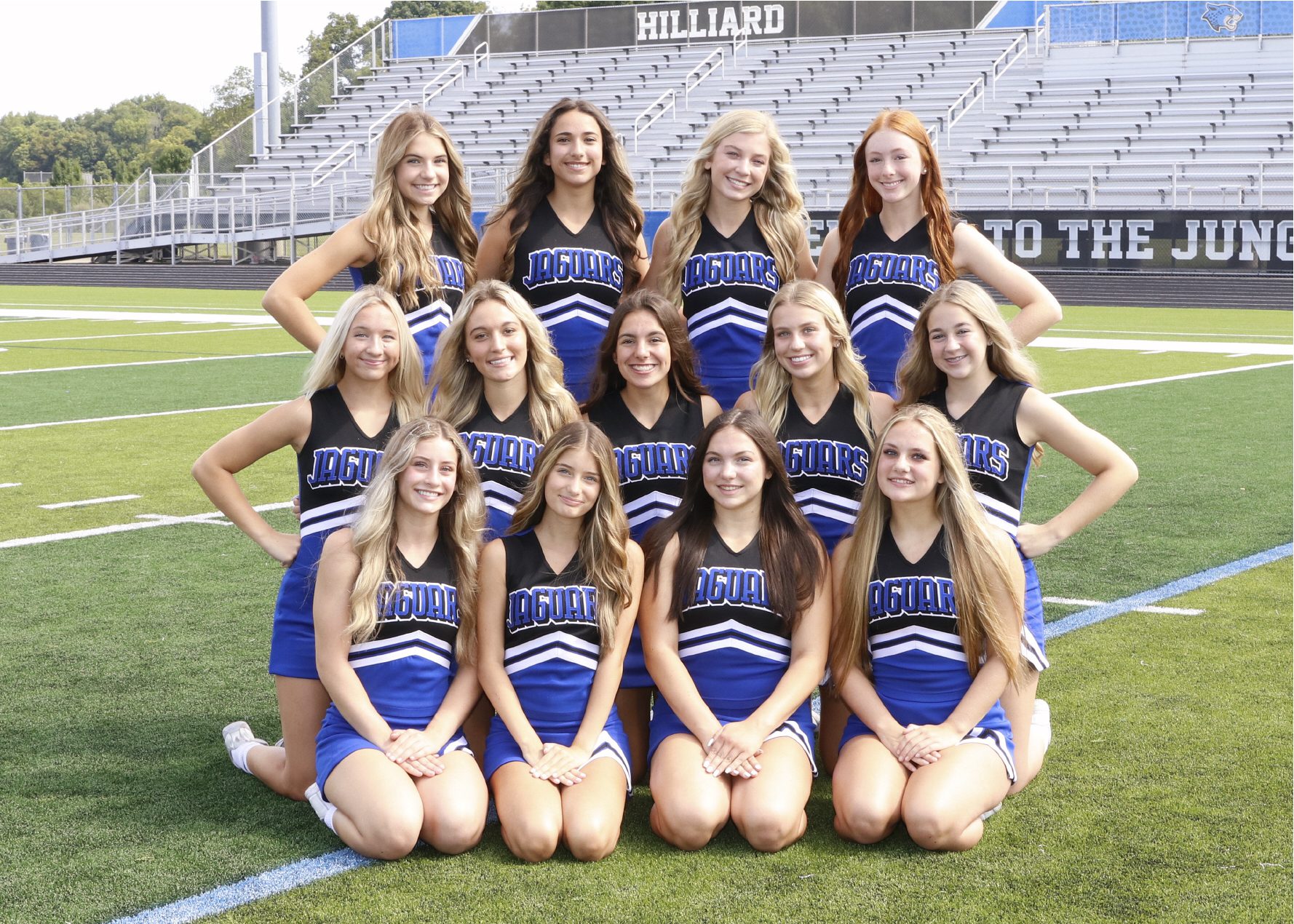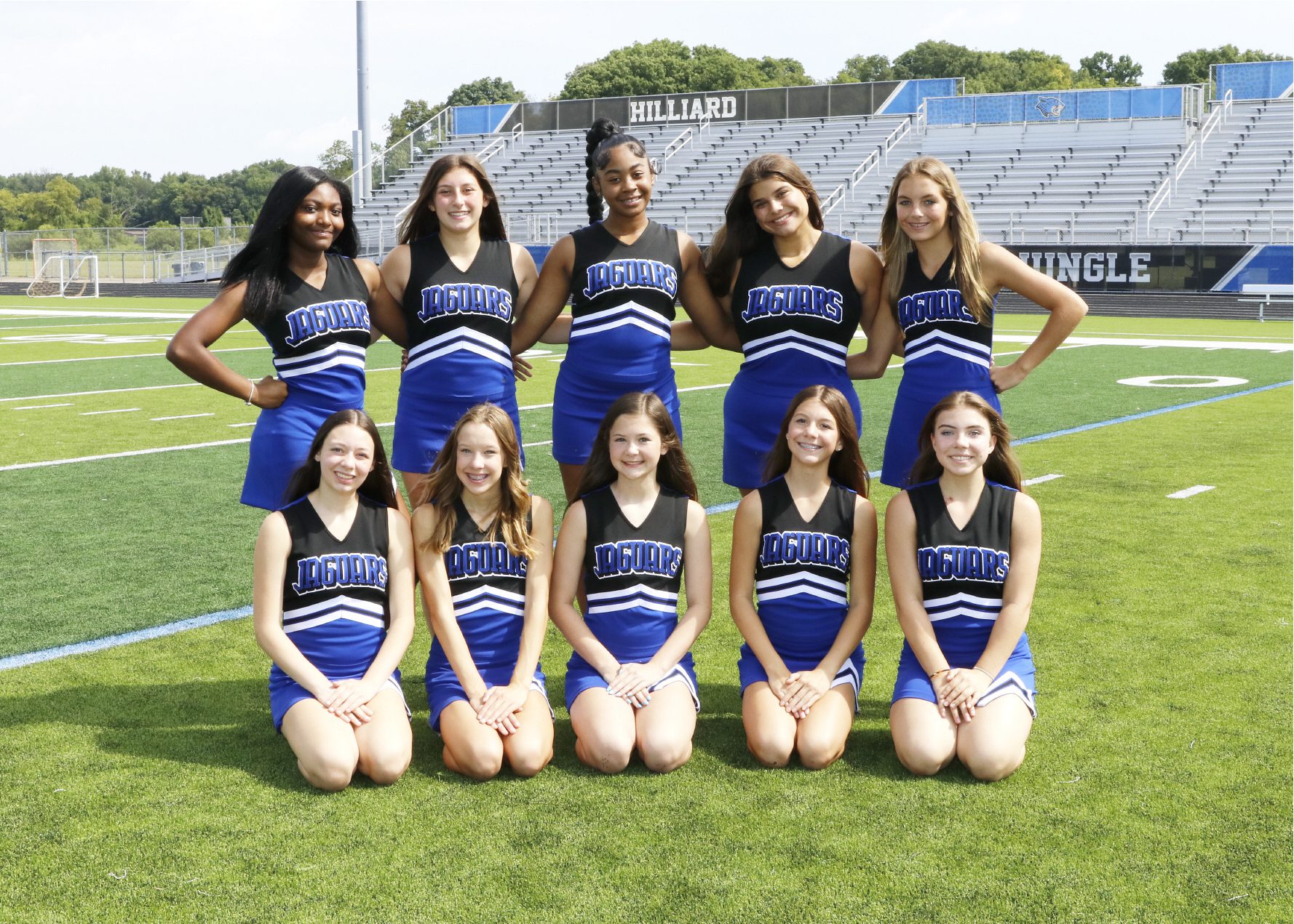 Schedule:
Coming Soon.