Guidance Counselors
Request a meeting with your counselor
Guidance News 
Guidance News 
Counselors are currently working with our students to go over their common application process and to make sure they have properly link their Naviance account with the common application process.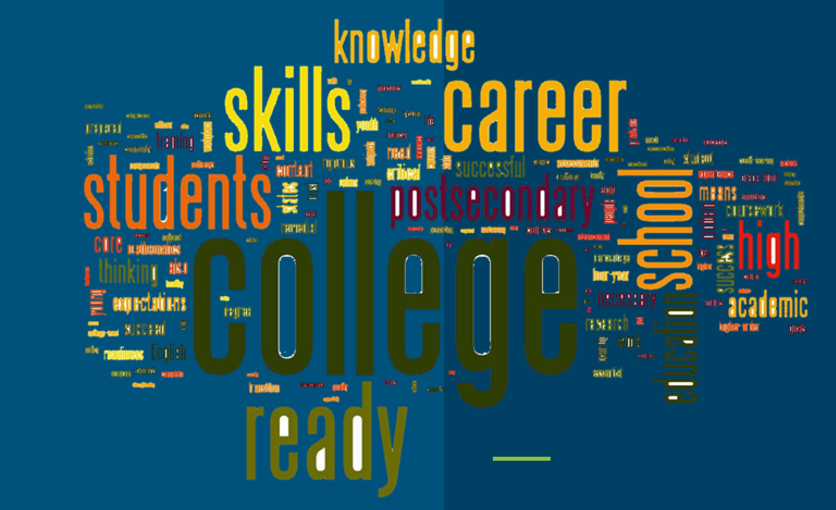 Did you miss our Naviance Parent meeting on September 20? Here is the presentation!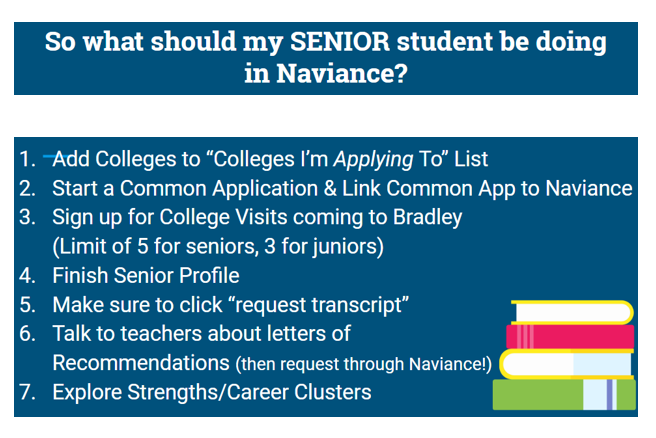 Naviance General Information:
Get involved in the planning and advising process – Build a resume, complete online surveys, and manage timelines and deadlines for making decisions about colleges and careers
Research colleges – Compare GPA, standardized test scores, and other statistics to actual historical data from our school for students who have applied and been admitted in the past
Research careers – Research hundreds of careers and career clusters, and take career assessments
ACT Test Prep – Offers ongoing practice opportunities that mimic the ACT Test and provide valuable feedback in preparation for the ACT Test
Create plans for the future – Create goals and to-dos, and complete tasks assigned by the school to better prepare your student for future college and career goals
Naviance also lets us share information with you and your student about upcoming meetings and events, college representative visits, local scholarship opportunities, and other resources pertaining to colleges and careers.
You can visit the Naviance webpage by clicking here. The link  is also available on our Bradley building webpage under the Parent section.
Important: When you visit the site for the first time:
Click on the 'I Need to Register' link on the upper right,
Enter your personal registration code (!fc_regcode) and follow the on-screen instructions to create your own account.
Family Connections Information
** IMPORTANT INFORMATION FOR Naviance/Family Connection**
When requesting a letter of recommendation from one of your teachers, ASK them in person, DON'T just send them a request through Naviance!
Check in regularly to see what Colleges/Universities are visiting Hilliard (sign up online under the College tab in Family Connection) as well as local Scholarships.
When listing Colleges in Family Connections that you're applying to, make sure you click "request transcript" as well as what type of application you're submitting (Regular Decision, Early Action)
We hope you will find this resource helpful as your student maneuvers through the college and career process.
Students with last names A-D
Jessica Buscemi received her undergraduate degree and Master of Social Work from The Ohio State University and holds a Master of Education in School Counseling from the University of Dayton.  Her first job after graduate school was helping families through a local elementary school obtain resources related to homelessness and housing. This is where her love for working in education grew and Jessica began work at a local high school working holistically with students. Jessica is married to her husband Rob and has two children – Leo and Lucy. Other than her family and working with students, Mrs. Buscemi has passions for donuts and traveling!
Students with last names L-Ra
Eric Cable has been in education for 20+ years and spent 8 years as a counselor at Hilliard Darby High School before coming to Bradley High School in 2009.  Eric received his Bachelor's degree at The Ohio State University and his Master's degree from the University of Dayton.  Eric lives in Clintonville with his wife, Kelly, and his son Austin.
Students with last names E-K
Krista Holt has been in education since 2004. She received her Bachelor's Degree at Eastern Michigan University and her Master's from the University of Toledo.  She lives in Marysville with her husband, Jarrod, daughters Sawyer and Josie and sons Uriah and Elias.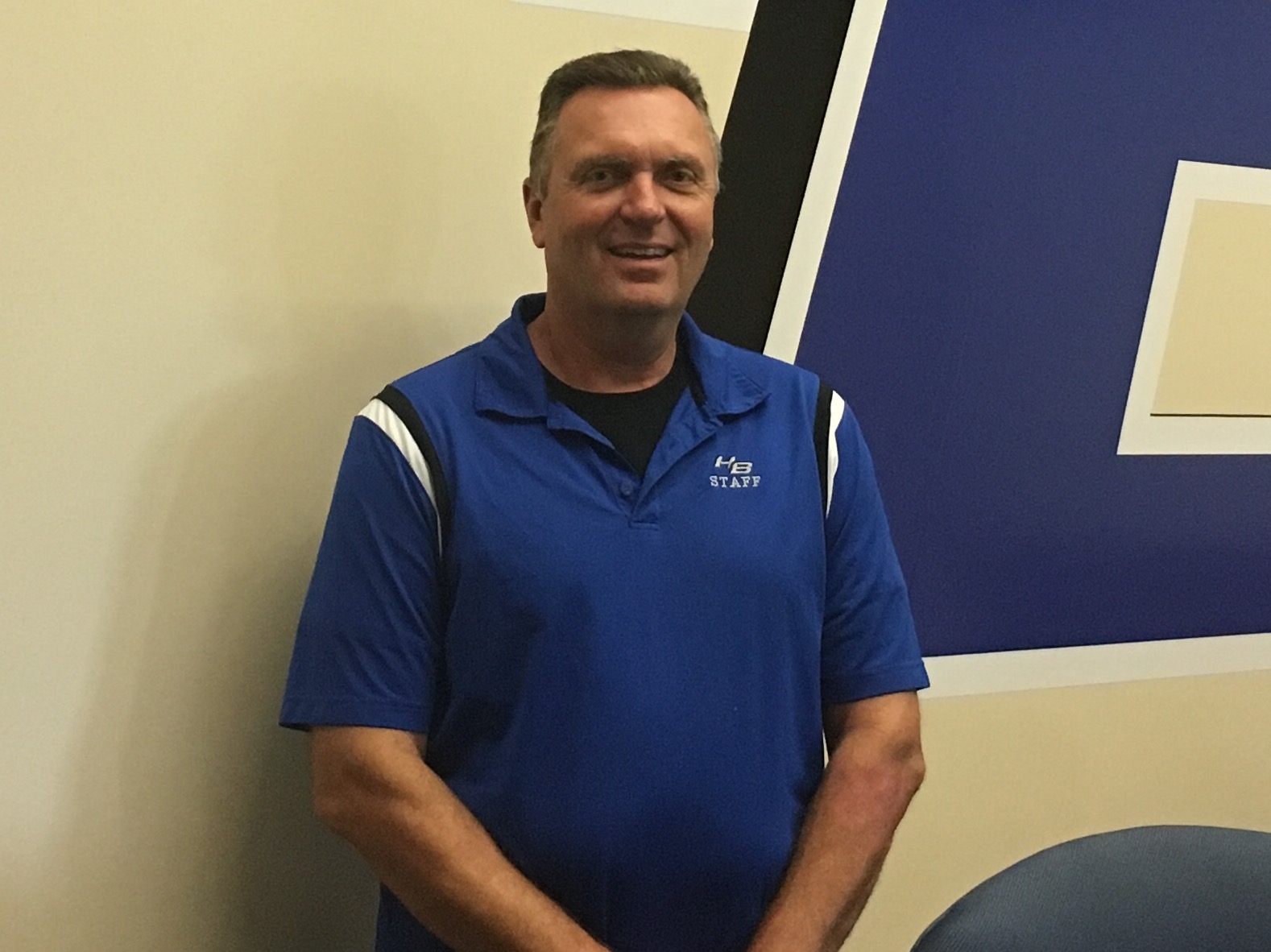 Students with last names Re-Z
Chris McCabe has been in education for over 25 years and the last 17 in the Hilliard City School District.  Chris has taught science in the Cincinnati Public School System, Hamilton Local School System, and the Hilliard City Schools.  He has been an intervention counselor, senior Capstone coach, freshman team teacher, tennis and basketball coach, and various other teaching assignments during his career. Chris received his Bachelor's degree at The Ohio State University and his Master's degree from the University of Dayton.
Psychologist: Melanie Hartle received her psychology undergraduate degree from Gannon University in Erie, Pennsylvania and received her educational specialist degree in school psychology at Youngstown State University.  Melanie is married to her husband Andrew and has three fur babies.  She is a currently the Girls on the Run coach at Brown Elementary School and is a member of the running club, Love to Reach (L2R).
College Counselor: Tom Woodford
Secretaries: Debbie Barie, Kathleen Bell, and Nancy Meek