Hilliard City Schools Celebrates Results on the 2022/23 Ohio Report Cards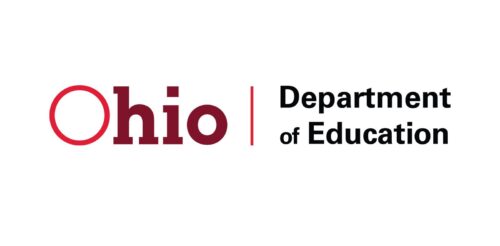 The Ohio Department of Education recently released the Ohio School Report Cards for the 2022-2023 school year. We are pleased to announce that Hilliard City Schools continues to make positive gains in our goal of ensuring that every student, without exception, is Ready for Tomorrow. 
One change in this year's report card is the inclusion of an "Overall" rating.  The Overall rating is out of 5 possible stars, in increments of .5 stars.  The Ohio Department of Education has clarified that an overall rating of at least 3 stars indicates that a district or school has met state standards. We are proud to share that Hilliard City Schools has earned 4.5 out of 5 stars, affirming our commitment to academic excellence.
We are particularly delighted to have received 5 stars in Progress and Gap Closing. Progress measures the growth made by all our students based on their past performance, reflecting our dedication to continuous improvement. The Gap Closing component evaluates our efforts in reducing educational disparities among student subgroups, emphasizing our commitment to equity and inclusivity.
In the category of Achievement, Hilliard City Schools received four stars. This component assesses student performance on state tests.  Within this component, we are also excited to share that our Performance Index Score, which is a measure of all tests taken by all students, continues to increase as well.
Hilliard City Schools received three stars in both Graduation and Early Literacy, which indicates that the district is meeting state standards. Graduation evaluates the percentage of students who graduate with a regular or honors diploma, while the Early Literacy component assesses reading improvement and proficiency levels in grades K-3. These areas will be a focal point for our continued improvement efforts.  Specific to the Early Literacy component, this year, we launched new K-12 English Language Arts Curriculums. The Wit and Wisdom program is the new resource that our professionals chose to support this new curriculum.  It is designed for our younger learners and will empower students to read challenging texts, write effectively, and speak clearly and logically. We believe these initiatives will lead to even greater gains across our district.
At Hilliard City Schools, our vision is to Embrace, Empower, and Inspire students, families, and the community through an active partnership.  While we will never be defined solely by state test scores or local report card results, we are pleased to celebrate the success of our teachers and students.  While we recognize that there is always more work to be done, we extend our heartfelt gratitude to all of our parents, students, staff, and community members for their unwavering support and the work that went into this success. Together, we will continue to raise the bar for educational excellence in Hilliard for every student, without exception.
Superintendent David Stewart