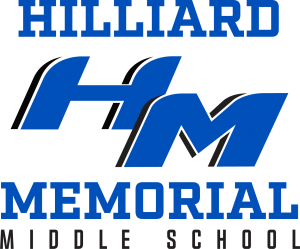 Welcome to Hilliard Memorial Middle School, home of the Jaguars.  We are proud to serve 7th and 8th-grade students in the Hilliard City School District.  We are a family-oriented school with a strong concentration on academics, character education, and extra-curricular activities.  Memorial has an excellent teaching staff, dedicated to assisting our students in finding success.
Memorial Middle School provides the opportunity for learning experiences that will prepare our students for succeeding in the 21st century while helping to develop them as responsible and respectful citizens.  Through a wide range of curricular offerings, our students will enhance their academic skills while also exploring opportunities in music, integrated computer, foreign languages, family and consumer sciences, visual and media arts, and health and physical education.
The families of our students form a strong bond with our school and provide a great link to student success.  Together we strive to provide a safe and nurturing environment where meaningful work and an appreciation of individual differences are fostered.
If you are new to our school or school district we extend a welcome to you and your family.  If you are interested in visiting our school please contact us and we will set up a time to meet and tour the building.
Good luck and best wishes for a great school year.
Principal
---