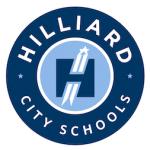 Hilliard City School District • 2140 Atlas St • Columbus OH 43228
David Stewart, Superintendent • Brian W. Wilson, Treasurer/CFO
---
iPad Technology Protection Plan (TPP)
Please read this entire document to determine if this program is needed for you and your child's protection against damage and loss of the loaned iPad equipment in your care.
Coverage and Benefit
This agreement covers the iPad loaned to the student for the 2023-2024 school year against incidental damage or loss over $50. Accessories (charger and case) and damages valued at less than $50 are NOT covered and are the sole responsibility of the student. Once assigned a district-issued iPad, the student is responsible for damages to that iPad whether the iPad is at school or at home. TPP coverage is 24 hours per day. The Technology Protection Plan will only cover two incidents for the school year. NEGLECT IS NOT COVERED.
If paid, the Technology Protection Plan will release the parent/guardian from having to pay for loss or damage for the following reasons:
Damages resulting from normal use and accidents.
Loss or damages resulting from theft. An official copy of a police report is required.
Loss or damages resulting from a fire. An official fire report from the investigating authority is required.
Loss or damages resulting from a natural disaster.
Damages resulting from a power surge.
Damages resulting from vandalism by another individual. If found guilty, the vandal will be liable to pay for damages.
Exclusions (parent/guardian will be liable for the entire replacement cost of the device):

Intentional damages.
Lying on any damage report.
Not carrying the iPad in a district-provided protective case.
Negligence (including loss from carelessness).
Loss or damages resulting from fraudulent, intentional, or criminal acts.
Effective and Expiration
This coverage is effective from the date premium payment is received by the school through July 31, 2024.
Premium
The total premium cost for the 2023-2024 school year is $25 per student. The Technology Protection Plan is not refundable.
Payments can be made through MyPaymentsPlus.com through September 1, 2023 or by check made out to Hilliard City Schools. If paying by check, please write your student's ID number and TPP in the memo line on your check and turn it into your school office. After September 1, 2023, we require that the iPad be inspected (by a school appointee) before payment can be received.
It is agreed and understood that:
The HCSD Technology Protection Plan will offer coverage to all students.
Participation is totally voluntary. If a student does not participate, they will be responsible for any costs associated with repairs, loss, or damage.
A separate premium will be needed for each iPad covered.
The Building Administration will determine if damages were due to negligence or accident. The Technology Protection Plan will only cover two incidences per school year. Coverage will be in effect upon payment of the premium.
The Technology Protection Plan will follow Board Policy-JN.