---

Ideas for the summer!
Summertime, summertime!  Time for rest, play, sun, and fun!  Time to reap the rewards of your hard work! Come back for ideas to continue to grow your passion for reading over the summer.
Don't get caught in the summer slide!
How to's/Ideas:
Make a written plan!  Suggestions: Keep a calendar or a reading plan as a guide.  Check out this book tracker.
Join the summer library reading program.  Make frequent trips to the library!
Keep books everywhere…in the car when you're heading out, in the pool bag, etc.
Host your own neighborhood book club.
Keep a summer journal.
Make a photo scrapbook with labels.
Resources
Start with a Book!  This site is a must read!!  It is tailored to your child's passions and interests in regards to summer reading.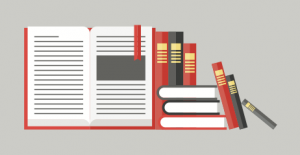 Your Challenge
Join a summer reading program. Share out the best book discoveries you made using the hashtag #hilliardreads.