Data
Teams
Blended
Learning
Social
Emotional
Learning
7
Characteristics
Wellness &
Mental Health
HCS
Culture
x
Data Teams
Introduction
What is a Hilliard Data Team? A data team is a professional learning team that engages in an ongoing process in which educators work collaboratively in recurring cycles of collective inquiry and action research to personalize learning and maximize achievement results for the students they serve. Data Teams operate under the assumption that the key to improved learning for students is continuous job-embedded learning for educators.
This focus on results leads each team to develop and pursue measurable improvement goals that are aligned to school and district goals for learning and the whole child. It also drives teams to create a series of common formative assessments that are administered to students multiple times throughout the year to gather ongoing evidence of student learning (academics), interests and mindset. Team members review the results from these assessments in an effort to personalize learning and identify and address concerns (areas of learning where many students are experiencing difficulty). They also examine the results to discover strengths and weaknesses in their individual teaching in order to learn from one another. Most importantly, the assessments are used to identify students who need additional support or specific interventions. If it is determined that a student needs more intense support, teachers can follow the RTI Referral Process outlined below.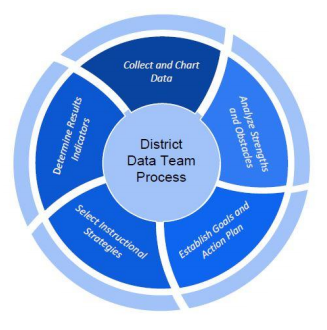 Data Team follows a 5-step process
Collect and Chart Data

Analyze Strengths and Obstacles

Establish Goals: Set, Review, Revise

Select Instructional Strategies

Determine Results Indicators
Tools for Data Teams:

RTI Process
Schools identify students at risk for poor learning outcomes, monitor student progress, provide evidence- based interventions and adjust the intensity and nature of those interventions based on a student's responsiveness, and RTI may be used as part of the determination process for identifying students with specific learning disabilities or other disabilities.
RTI Framework
RTI is a multi-level instructional framework aimed at improving outcomes for ALL students.

RTI is preventative and provides immediate support to students who are at risk for poor learning outcomes.

RTI may be a component of a comprehensive evaluation for students with learning disabilities.
Student Success Plan
A tool in eSchoolPlus for managing and tracking response to intervention plans. This tool is used and accessed through the Response to Intervention Team.
Unify/ Performance Matters
https://unify.performancematters.com/?idp=hilliardschools.org
Performance Matters is a data warehouse website that the district uses to house student assessment data. On this site, student test scores can be monitored, compared and exported. In addition, teams can create common formative assessments and classroom assessments.
Teacher Access Center
https://teacheraccess.hboe.org/
Teacher Access Center is the place to monitor, manage and track student grades, coursework and schedule.
x
Blended Learning
Blended Learning is purposeful instructional design that drives personalized learning. Experiences enhance learning of content through collaboration among students and teachers with a balance of face-to-face and interactive digital opportunities.
In Hilliard City Schools, we believe that blended learning should create an environment where students and teachers learn and teach more effectively. Blended learning can provide students with choice and voice in their learning and is dynamically customized to each student, reaching students of varying learning styles. Here are the seven characteristics of Hilliard's Blended Learning Environment:
---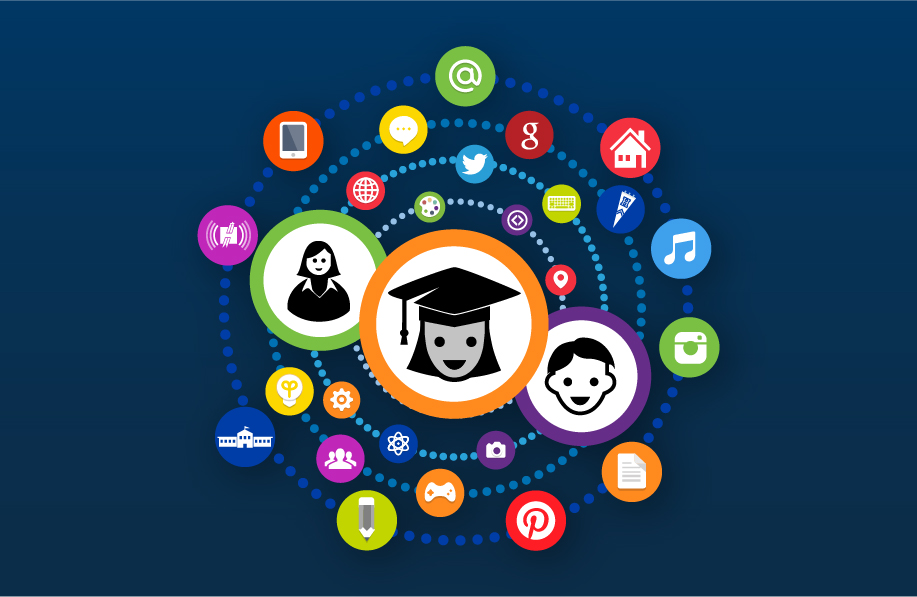 COMMUNITY MINDSET
The district culture is one in which teachers and students are empowered and inspired to teach and learn from one another. Learning is a partnership and a shared experience in a student centered classroom. Student learning is personalized and encourages critical thinking.
---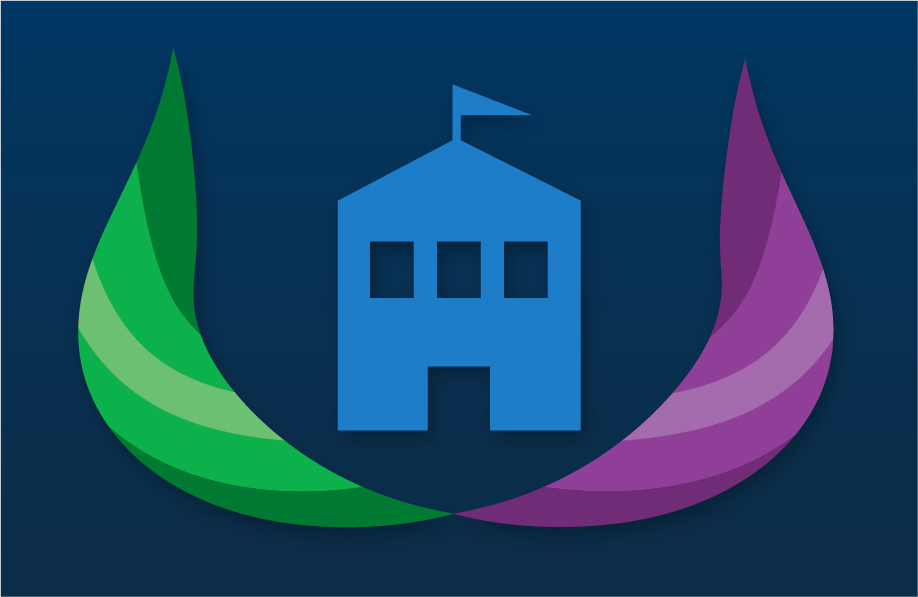 LEARNING ENVIRONMENT
A physical space that is inviting, safe and flexible. This environment promotes communication, collaboration, innovation, inspiration, creative exploration which encourages learning through productivity.
---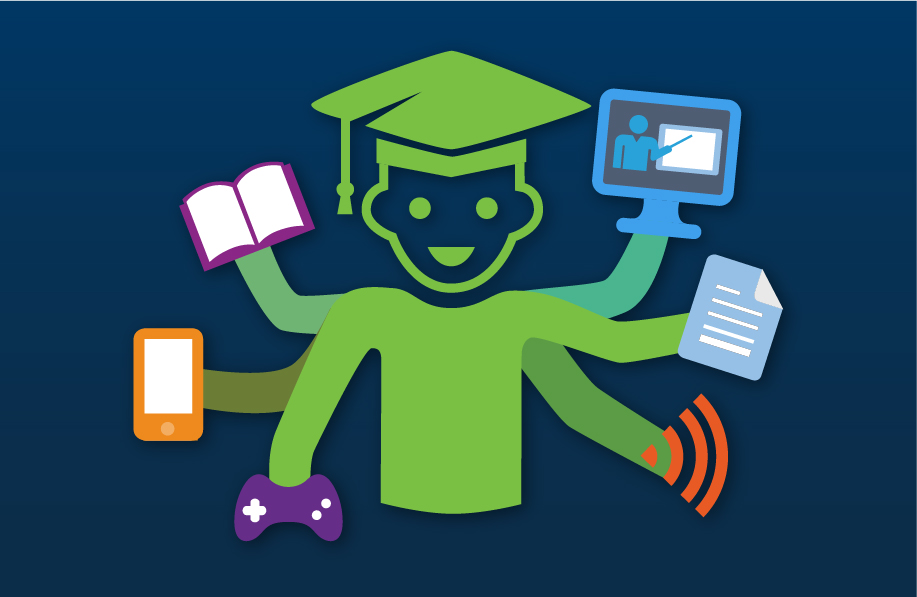 INSTRUCTION
Instructional best practices will be blended with effective technology tools to personalize learning. Learning opportunities outside of the classroom as well as innovative experiences within the classroom are used to increase student understanding.
---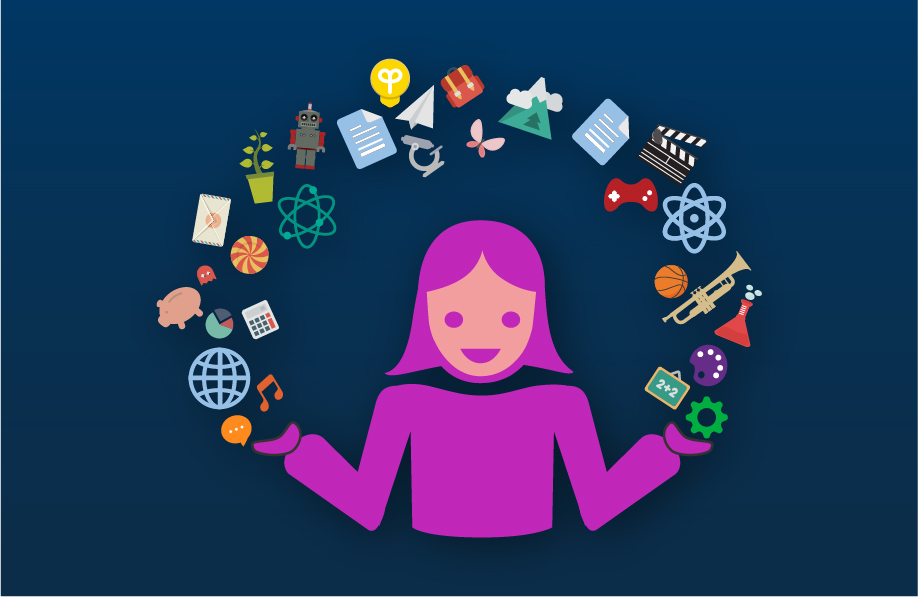 STUDENT WORK
Students will take ownership and demonstrate understanding through authentic and relevant ways. Students will have a voice and choice in how they demonstrate their learning.
---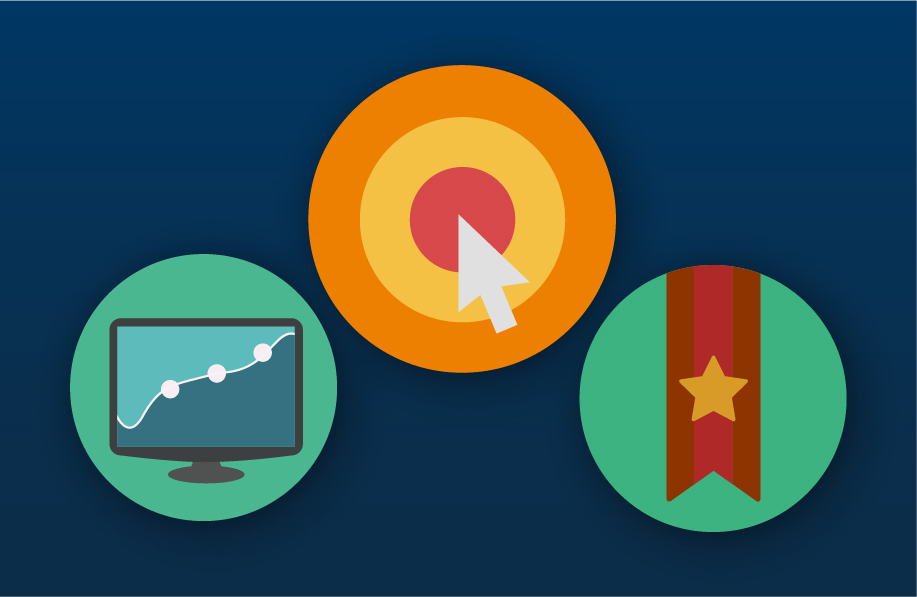 ASSESSMENT
A flexible approach in which evidence of student learning is demonstrated, progress is monitored, and meaningful feedback is provided in a timely manner to inform instruction and promote student growth.
---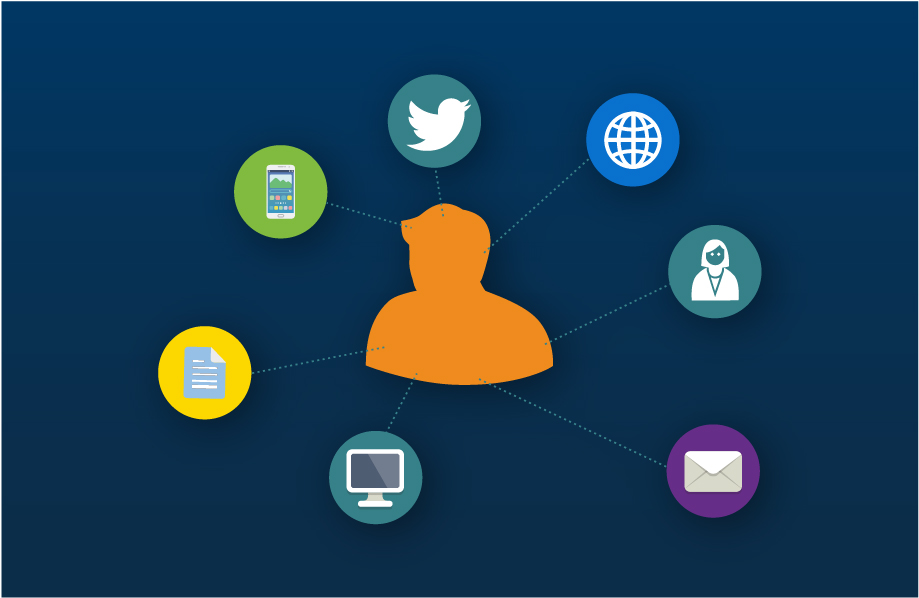 COMMUNICATION
Communication is the meaningful exchange of information. This includes verbal, non-verbal, and digital interactions.
---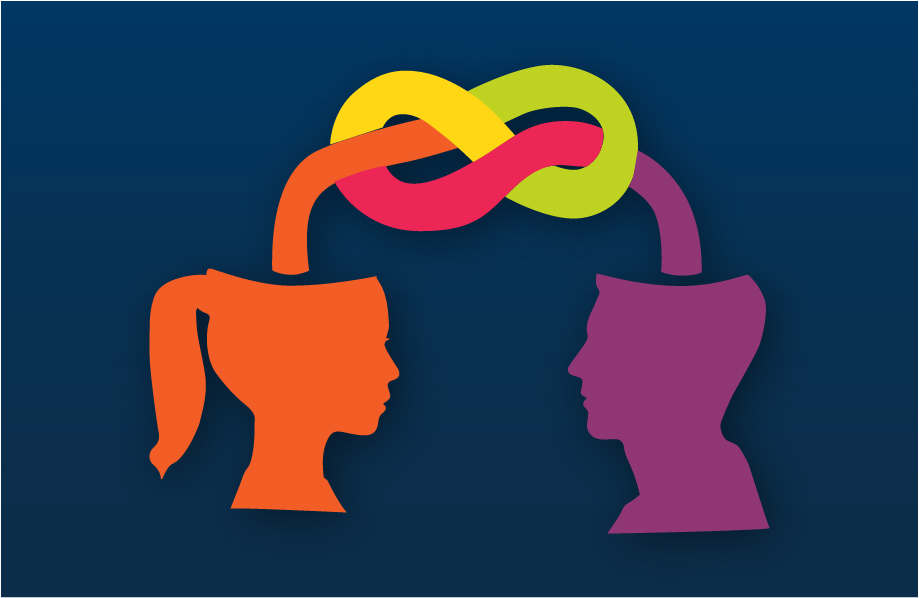 COLLABORATION
The blended learning environment fosters and supports collaboration in any form. This synergistic process allows students to produce quality work that is greater than the sum of its parts.
---
General Resources
District Blended Learning Website
District Blended Learning LookFors
x
Social Emotional Learning
Social and emotional learning (SEL) is the process through which children and adults acquire and effectively apply the knowledge, attitudes, and skills necessary to understand and manage emotions, set and achieve positive goals, feel and show empathy for others, establish and maintain positive relationships, and make responsible decisions. (casel.org) In Hilliard, we have chosen to focus on growing six specific attributes with students: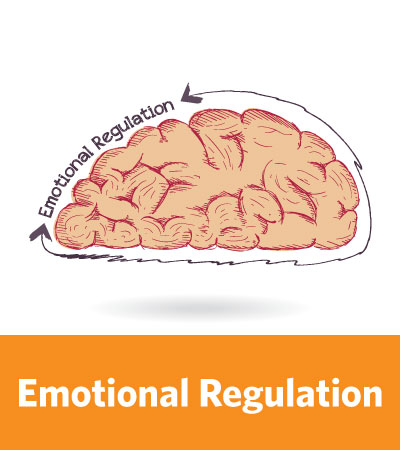 Definition: The mental and behavioral processes by which people identify, acknowledge, and manage their own feelings.
Student Statement: I can recognize how I'm feeling and have the tools to get my mind and body right.
---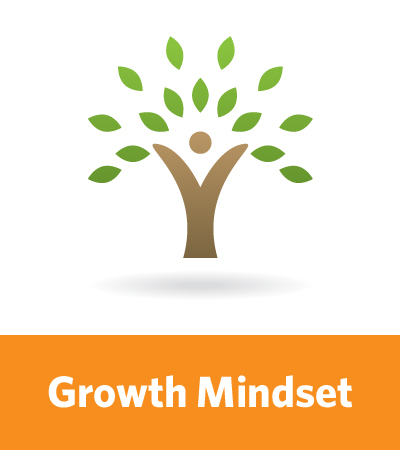 Definition: The belief that any knowledge or skill can be acquired through dedication and perseverance.
Student Statement: I can learn to do anything through dedication and perseverance.
---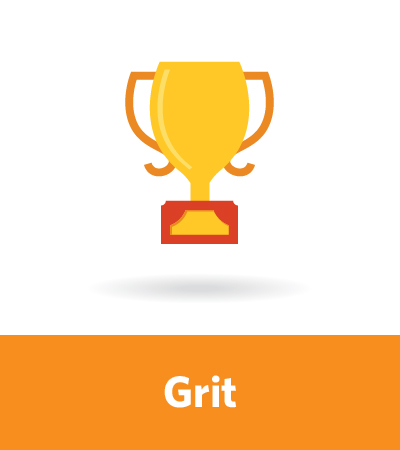 Definition: The ability to embrace productive discomfort in order to bounce back from temporary failure to achieve any goal.
Student Statement:
When things get difficult, I am willing to keep working until I am successful.
---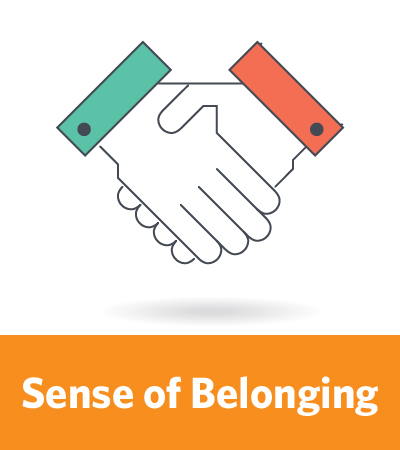 Definition: The feeling of being connected, supported, safe, and valued in all situations.
Student Statement: I feel connected, supported, safe, and valued in all situations.
---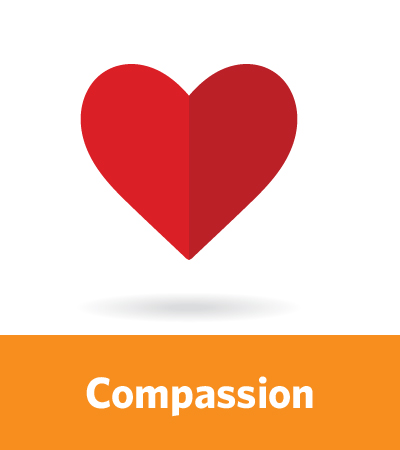 Definition: Having empathy for others by displaying kindness and sensitivity.
Student Statement: I show I care about others by displaying kindness and sensitivity.
---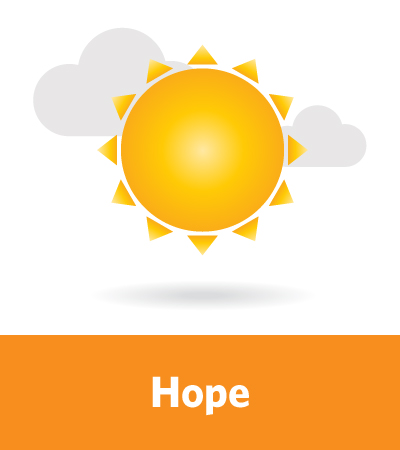 Definition: The personal power to direct one's aspirations and take control over what is possible.
Student Statement: I have positive expectations for my future and the power to affect it.
---
General Resources
x
7 Characteristics
7 Characteristics of Highly Effective Leaders
The highly effective leader ...
promotes and participates in teacher professional development

has a strong knowledge about current curriculum, instruction, and assessment practices and ensures that teachers are intellectually stimulated.

challenges the status quo to address academic needs and establishes clear goals.

makes regular classroom visits, providing ongoing feedback to teachers.

regularly monitors the effectiveness of school practices and their impact on student learning.

aligns spending and resources to priority teaching goals.

ensures an orderly and supportive environment to protect teaching and learning.
7 Characteristics of Highly Effective Teachers
The highly effective teacher ...
sets appropriately challenging goals and then structures situations so that students can reach these goals.

gives frequent, on-going, meaningful feedback to students and creates opportunities to receive feedback from students about the effectiveness of his/her instructional practice.

flexibly and creatively applies his/her knowledge of best practice when designing his/her instruction to maximize student learning (i.e. he/she thinks critically and knows when to use direct instruction vs. inquiry-based instruction vs. problem-solving instruction; he/she does different things for different students when the general classroom approach does not meet students' needs, etc.).

creates student-centered classrooms; he/she has the skills of listening, empathy, caring, and has positive regard for others. His/her passion for teaching and love for children is evident.

is transparent in his/her practice; he/she is an open and active participant in his/her professional relationships (i.e. data teams). He/she is a skilled collaborator and continually strives to learn.

is a leader that models and facilitates the 21st century skills of collaboration, creativity, communication, and critical thinking.

supports students to have an accurate understanding of their achievement through the use of formative and summative assessments as well as self-assessments.
7 Characteristics of Highly Effective Students
The college & career ready student ...
demonstrates independence. He/she is a self-directed learner effectively seeking out and using resources to assist him/her, including teachers, peers, and print and digital reference materials. He/she builds on others' ideas, articulates his/her own ideas, and confirms they have been understood. (creativity, communication, collaboration, critical thinking)

builds strong content knowledge. He/she reads purposefully and listens attentively to gain both general and discipline-specific knowledge; he/she refines and shares this knowledge through writing and speaking. (communication, critical thinking)

responds to the varying demands of audience, task, purpose, and discipline. He/she sets and adjusts purpose for reading, writing, speaking, listening, and language as warranted by the task. (communication)

comprehends as well as critiques. He/she is a discerning reader and listener who works diligently to understand and question purpose and reason. (communication, critical thinking)

values evidence. He/she uses relevant evidence to support his/her point of view in writing and speaking. (communication, critical thinking)

uses technology and digital media strategically and capably. He/she understands the strengths and limitations of various technological tools and mediums and uses those best suited to their communication goals. (creativity, communication)

understands other perspectives and cultures. He/she appreciates that the twenty-first century classroom and workplace are settings in which people from divergent cultures with diverse experiences and perspectives must learn and work together. He/she actively seeks to understand and evaluate other points of view critically and constructively. (communication, collaboration, critical thinking)
x
Wellness
Hilliard City Schools believes that Mental Health and Wellness is a foundational building block for all children to achieve academic and social success. It is our goal to provide staff and families with the resources necessary to support learners in their journey.
What Is Mental Health?
Mental health includes our emotional, psychological, and social well-being. It affects how we think, feel, and act. It also helps determine how we handle stress, relate to others, and make choices. Mental health is important at every stage of life, from childhood and adolescence through adulthood.
What Is Well-Being?
Well-being is a positive outcome that is meaningful for people and for many sectors of society, because it tells us that people perceive that their lives are going well. Good living conditions (e.g., housing, employment) are fundamental to well-being. Many indicators that measure living conditions fail to measure what people think and feel about their lives, such as the quality of their relationships, their positive emotions and resilience, the realization of their potential, or their overall satisfaction with life—i.e., their "well-being."1, 2 Well-being generally includes global judgments of life satisfaction and feelings ranging from depression to joy (mentalhealth.gov).
Prevention Services
Hilliard City Schools offers services to their students and families that promote and support the partnerships of our schools, families, and community. Hilliard City Schools has partnered with Syntero, Inc. to provide in-school prevention services for our students and families.
In-school prevention consists of activities that inform, educate, demonstrate skills, and reduce risk behaviors in youth.

Services include education, small-group discussion, and screening services for youth, as well as discussing referrals with parents and schools, as needed.

Prevention Specialists use strategies, programs, and practices that research has proven to be effective.

Prevention Specialists work with youth to teach social skills, healthy decision making, and "refusal" skills to help youth say no to unhealthy choices.

Prevention Specialists may review information that includes school records, test scores, medical information, behavioral plans, and educational plans, as well as intervention and treatment plans from collaborating organizations to assist them with providing the highest possible level of care to students and families.
District-Level Resources
Professional Learning Resources
Resources and Book Lists about Bullying

Canvas Course
Community Support Resources
Team Focus
- A year-round mentoring program for young men ages 10-18 who have no father figure in their life or the father/step-father has minimal contact.
x
HCS Culture
Power of Culture in HCSD
Our culture is the heart of our school system. It makes Hilliard City Schools a special place to learn and work, and it gives us a unique advantage. Building and sustaining the Hilliard culture requires intentional effort from everyone in the district. The VBO is part of that effort.
https://hilliard.instructure.com/courses/9836
Lead Now
VBOs

R Factor
x
Instructional Framework
Foundation
We place our students and their experiences at the center of teaching and learning. The instructional process must be intentionally designed to develop deep understanding and promote the transfer of knowledge to new situations. Our foundational documents provide high quality, researched-based resources to guide our teachers in delivering a world class education to prepare our students to be Ready for Tomorrow.
Response to Intervention (RTI)
Depth of Knowledge Wheel Image
Framework
Instructional frameworks are specifically designed for effective teaching and learning. An instructional framework provides boundaries that are flexible, yet unleash teachers' creativity and professionalism. These structures are used for purposeful planning, with high quality and engaging instruction that result in an authentic, personalized experience for all learners.
---
Course of Studies
A Course of Study guides the decision-making of professionals as they work alongside students. Embedded in the course of study are Ohio's Grade Level Learning Standards, Hilliard's instructional frameworks and foundational documents. These tools ensure a personalized experience for our students so that they are Ready for Tomorrow! View Course of Studies