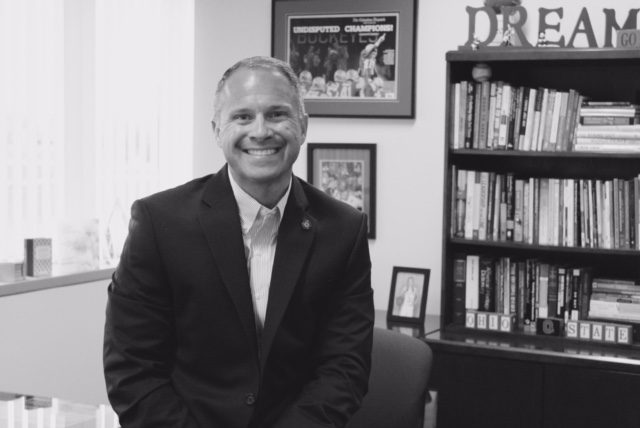 Our district has been intentional in language we use to talk about what is important in our school community. We have focused on three core values that we expect from ourselves as educators and from the students in our classrooms. We strive for alignment in both our language and our actions. Yes, our words matter – and yes, our actions matter more. We must not only talk the talk, but we must walk the walk.
In the Hilliard City Schools our three core values are:
Stand Up & Own It – we value personal responsibility and ownership of one's own actions
Power of the Team – we are stronger together and we celebrate our diversity through respect of each other
Passion for Growth – we pursue excellence with a mindset that each day is an opportunity to learn, improve, and grow
These values, and the behavior we expect to support each value, create positive outcomes and opportunities for our students. Living these values promotes a culture for learning that is focused, disciplined, and safe for all students.
One of the areas that requires all of us to Stand Up & Own It is how we react to adversity. There have been several threads on social media recently sharing (and complaining) about bullying and the culture in our school buildings. As your superintendent I strive to model our Passion for Growth; your district wants to identify areas we need to improve and facilitate the process on our journey to being an elite school district. To live this value, to achieve this goal, it requires all of us to be intentional and purposeful in our behavior.
If you have a concern about something happening in our district, I ask that you too are purposeful in your actions. I ask that you work with us to solve the problems – not simply complain about them and blame others. We have a specific Who to Contact page so parents have a guide to begin to solve problems. We always want to first try to address any problem at the source – at the level closest to the issue. We know that things aren't always resolved at this level, but more often than not parents, teachers, and coaches are able to work together to live this growth mindset. In the event that a concern needs to be escalated, this page provides contacts for where to go next if necessary.
If there is a bullying situation that rises to the level that you'd like to file a report at the district level, please complete the report using the Bullying Incident Report. Our administrative team is unable to solve problems that aren't brought to our attention. If there is a pattern of bullying behavior, and it isn't documented and/or reported, it creates challenges intervening with appropriate action. We strive for a bullying free district – it takes everyone working together to create this school culture.
Finally, the more vitriolic and hateful approach used by some, especially on social media, actually detracts from our efforts to promote the desired environment in our schools. I want our team to get "right to the issue" that directly impacts the students in our learning environment. We must demand a respectful, welcoming, and safe environment for all students that is free from hate and bullying.