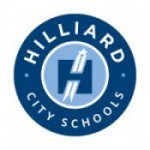 Hilliard City Schools is devoted to ensuring all students are prepared for tomorrow by providing a comprehensive literacy program, which includes identifying students who may have a learning disability in reading. Dyslexia is a specific learning disability that the district works in partnership with experts in the field, parents, and teachers in early identification, intervention support, and researched-based programming that support the individual needs of students.
The International Dyslexia Association (IDA) defines dyslexia as a specific learning disability that is neurobiological in origin. It is characterized by difficulties with accurate and/or fluent word recognition and by poor spelling and decoding abilities. These difficulties typically result from a deficit in the phonological component of language that is often unexpected in relation to other cognitive abilities and the provision of effective classroom instruction. Secondary consequences may include problems in reading comprehension and reduced reading experience that can impede growth of vocabulary and background knowledge.
Hilliard City Schools has a commitment to training teachers and educating parents and the school community to strengthen the effectiveness of our practices. We continue to grow our instructional tools of options to meet the needs of every student and we are dedicated to a consistent approach to monitoring student progress. With a wide range of instructional tools and resources for teachers to use, they have the flexibility to adapt to students' individual needs. Hilliard's service plan includes screening, classroom instruction, intervention, progress monitoring, assistive technology, accommodations, professional development, and researched and evidence based reading programs.
How do I know if my child might be Dyslexic?
General problems experienced by students with dyslexia include the following:
Learning letters and their sounds
Organizing written and spoken language
Memorizing number facts
Reading quickly enough to comprehend
Keeping up with and comprehending longer reading assignments
Spelling
Learning a foreign language
Correctly doing math operations
Some specific signs for elementary aged children may include:
Difficulty with remembering simple sequences such as counting to 20, naming the days of the week, or reciting the alphabet
Difficulty understanding the rhyming of words
Trouble recognizing words that begin with the same sound
What Dyslexia specific support does Hilliard City Schools have?
Orton-Gillingham-This approach combines multi-sensory techniques along with the structure of the English language. Those items taught include: phonemes and morphemes, such as prefixes, suffixes, ad roots. Common spelling rules are introduced as well. Multi-sensory education incorporates the three learning pathways, which are auditory, kinesthetic, and visual.
Stevenson Reading-The Stevenson Program weaves together a variety of methodologies to improve students' decoding, encoding and comprehension. The program works from a base of structured phonics, and presents phonetic elements in a unique sequence. The program teaches both sound/symbol correspondence and linguistic structures with multi-sensory techniques. Stevenson incorporates specific phonemic awareness exercises.
Phonics First-Phonics First employs the Orton-Gillingham principles of instruction to reading, is language-based, multisensory, structured, sequential, cumulative, cognitive, and flexible.
Assistive technology– Assistive technology and accessible materials help students to function within the classroom. These tools include any type of equipment or device that helps students to compensate for their learning disabilities.
Accommodations– An accommodation allows a student to complete the same assignment or test as other students, but with a change in the timing, formatting, setting, scheduling, response and/or presentation.
Modifications- A modification is an adjustment to an assignment or a test that changes the standard or what the test or assignment is supposed to measure.
Response to Intervention-RTI is a multi-level instructional framework aimed at improving outcomes for all students. Response to Intervention provides immediate support to students who are at risk for poor learning outcomes. Individual Student Success Plans are designed for managing and tracking response to intervention.
Hilliard City Schools believes that reading is a key component of student success and we will continue to pursue and provide researched and evidence based practices and services that ensure all students are ready for tomorrow.
Specialists in Hilliard City School District:
Jamie Lennox, School Psychologist
Diplomat of the American Board of School Neuropsychology (ABSNP) -competency in school-based neuropsychological assessment and intervention techniques.
Meg Hiss, Ph.D., NCSP- School Psychologist
Focus: assessment with a special interest in learning disabilities, Understanding Dyslexia
Susan Donley, Associate certified through the Association of Orton-Gillingham Practitioners and Educators.
Resources:
International Dyslexia Association
Ohio Department of Education
Children's Dyslexia Center