Financial stress that just won't go away?
We have a cure for that.
Hilliard has partnered with SmartPath to offer you personal, unbiased financial coaching! They don't sell financial products like insurance or investments. Instead, your SmartPath Coach is completely focused on helping you build a plan, make better choices and stay accountable. Plus, all of your conversations and information are completely confidential.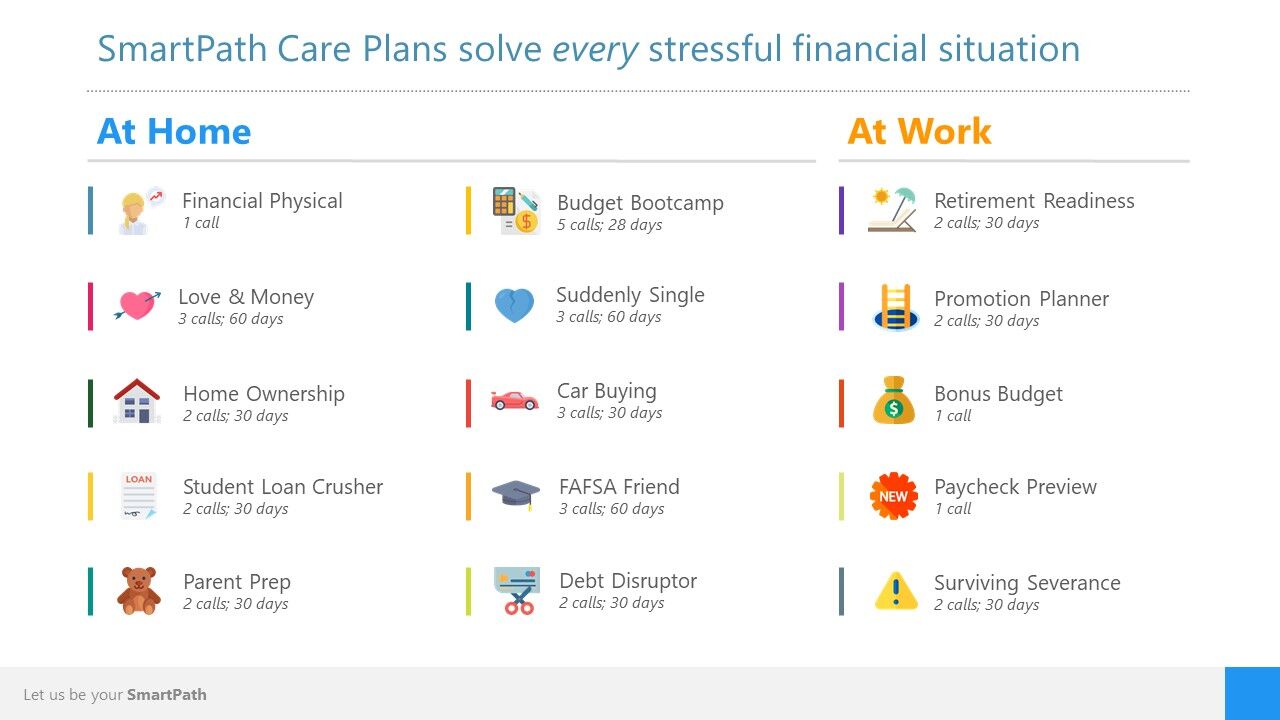 SmartPath Financial Care Plans help employees through stressful financial situations, one step at a time, in four different channels.
CLASSES
A year-long series of personal finance workshops on topics ranging from buying a house, paying down debt, saving for retirement and more to help you understand the nuts and bolts of financial planning. Each class is engaging, practical and actionable.  
COACHING
SmartPath Certified Coaches have a unique balance of empathy, experience and patience to solve your most pressing problems. They don't judge. They solve.
CONTENT
SmartPath has over 150 videos, posts and self-guided courses that provide 24/7 support for your ongoing financial needs. Now, you can get the unbiased information you want, when you need it.
COMMUNITY
People do best when they're surrounded by others with similar goals. SmartPath's private Facebook group gives you a community full of tips, advice and support in the ever-changing world of personal finance.
Ready to get started?   smartpathcoach.com/Hilliard
Schedule your first call today!
1-888-686-5808