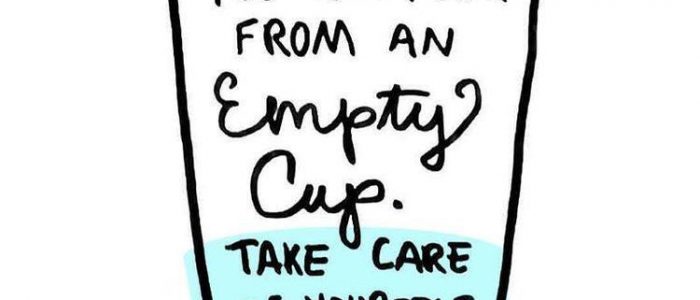 Self-Care Series with Brandi Lust will be back in the New Year!
You can sign up for ANY of these sessions (see below) on PD Express. Keep in mind, you can pick and choose which sessions you want to attend so you don't have to sign up for all of them.
Self-Care Session 3: The Power of Intentions, Feb. 11, 4:30-6:00 PM @ the ILC 
 Are you always aware of your intentions? There is truth to the saying "Where intention goes, energy flows." However, when we don't know our own intentions, we act unconsciously—often with unintended consequences. When we use the power of self-awareness, however, we can examine our intentions, and make conscious choices about our behaviors.
Take time for yourself, and explore how awareness of intentions can lead to purposeful action. In session 3, participants will:
 ·      Find out how the powerful tool of knowing your intentions can lead to a more purposeful life
·      Assess how intentions are currently driving you forward, and where change may be needed
·      Learn a mindfulness practice that can encourage self-awareness and setting of meaningful intentions 
Session 4: The Power of Trusting Ourselves, Feb. 25, 4:30-6:00 PM @ the ILC 
 Do you ever find it difficult to trust your own feelings and choices? If so, you are not alone. However, when we aren't able to trust our own intuitions, we are less confident and secure in the world in general. When we believe that we are operating from a place of wisdom, we feel comfortable, safe, and more confident in who we are.
 Take time for yourself, and explore how self-trust can improve your quality of life. In session 4, participants will: 
·      Find out how the powerful tool of self-trust can lead to increased confidence in ourselves & the world 
·      Assess where self-trust is currently operating in your life—and where it isn't
·      Learn a mindfulness practice for exploring your own wisdom and finding inner-guidance