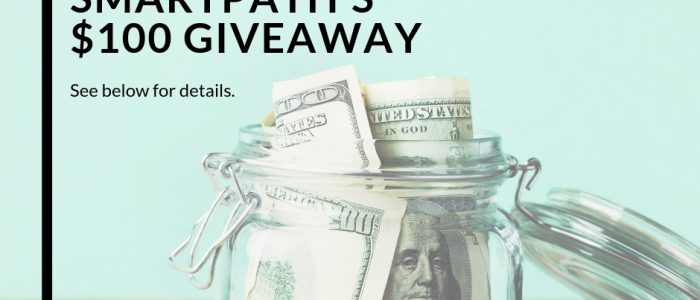 Talk Money. Win Money.
Win a $100 Visa Gift Card
Have you heard about the "Cash" Giveaway for Hilliard employees?
Sign up for a confidential SmartPath Financial Coaching Call to be entered into the drawing for a $100 Visa Gift Card.
Here's How to Win:
Sign up at https://smartpathcoach.com/hilliard

Schedule a SmartPath Coaching Call by March 31

Your call does not need to be completed before March 31
Here's what Hilliard employees are saying about their SmartPath:
"Our SmartPath Coach was super friendly and knowledgeable. He made us feel comfortable immediately and did not overwhelm us with technical jargon or things we didn't understand. He introduced new ideas for our to us that we would never have thought of on our own."
Take advantage of your new Hilliard-paid benefit.
Winners will be notified the first week of April. Good luck!