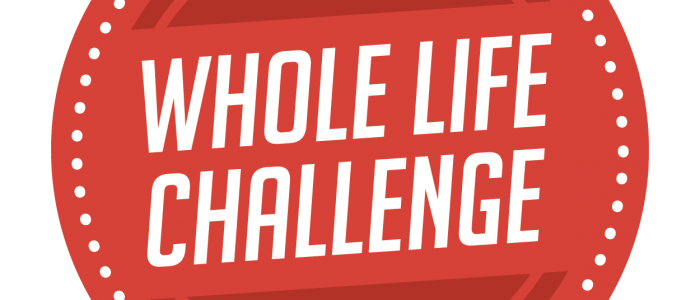 Are you wanting to start the New Year off by focusing a little more on your health and fitness? If so, check out this new 
challenge
! Starting January 19th and running 6 weeks, you have the opportunity to participate in the 
Whole
Life
Challenge
. The 
Whole
Life
Challenge
 is a 6 week health and fitness 
challenge
 that focuses on the 7 Daily Habits – Nutrition, Exercise, Mobilize, Sleep, Hydrate, Well-Being, and Reflection.
It's so easy to play. Each day for the duration of the 6 week 
challenge
, you will get points for completing each of the 7 Daily Habits. The Habits work together to create an effect in your 
life
 that's hard to overstate – after a few weeks you'll feel rested, energetic, present, strong, healthy, and perhaps even happier! Even better, you'll have a base knowledge about health and wellness that will last long after the 
Challenge 
ends, giving you the tools you need to build a healthier lifestyle for years to come.
Click on the link below for more information on what the 
challenge
 is and how to sign up! Best part – it's 
FREE
! HCSD Wellness has purchased 300 licenses for staff members to use to sign up for the 
challenge
!
Register and learn more by clicking the link below. 
Check out the Quick-Start Player Guide below.