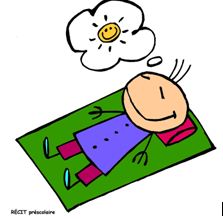 I think we can all agree that winter has dragged on a bit too long in central Ohio and spring will be welcomed with open arms.  Speaking of spring, Spring Break for HCSD is almost here!  I'm sure you all are eager to have some well-deserved time off.  Some of you may be heading to warmer weather, others may just be enjoying some downtime, and I'm sure there are some of you who are just so excited for it to get here that you haven't even thought about how to spend your time off other than not go to work.  Whatever your plans are, I hope you will take some time to make the three "R"s part of your break – Restore, Rejuvenate, and Reevaluate.
RESTORE.  Breaks are great for rest time, relaxation, and restoration for our bodies.  In the hustle-bustle of our everyday lives, our bodies take a lot of wear and tear.  Allowing yourself some time to "catch" up on sleep, slowing your daily pace so you are not running from event to event 100mph, and even giving our minds a break from constant stimulation are great components of self-care. It's okay to slow-down.  It's okay to not follow a rigid schedule.  It's okay to restore balance to our lives.
REJUVENATE.  By allowing yourself some time to restore sanity, mental clarity, sleep patterns, and physical health, you then can focus on rejuvenating your body and mind.  Have you been putting off going to the chiropractor, doctor, or getting a massage?  Now is the time.  No excuses to not fit it in.  Have you been wanting to read a book for pleasure?  What about that hobby that you haven't had time for that brings you so much joy when you get to do it.  Again, no excuses. Now is the time.
REEVALUATE.  Once you've tended to your body and mind, break is also a good time to reevaluate goals you may have set for yourself in recent months (e.g. New Year's resolutions, commitments to a gym/workout program, eating plans, etc.).  Take time to truly reflect (again, once your mind is clear) on what has been working and what hasn't gone so well.  Have you let yourself down?  Do you feel like you need to start over?  Be real and be raw with your answers to your own questions.  Keeping a journal is a great way to accomplish this, so that you don't talk yourself out of how your really feel.  Perhaps your goals were too ambitious or not hard enough?  Maybe you need to enlist the help of some co-workers, friends, or family to be more successful.  If you didn't have goals, why not?  Can you set them now?  Life is about becoming a better you everyday.  We can't become are best selves if we don't have goals to get better.
Hopefully, you feel invigorated to accomplish the three "R's over break.  All three of these "goals" are in the essence of self-care.   Life is short and super busy.  Take advantage of the times (i.e. spring break) when you can restore, rejuvenate, and reevaluate to keep making the most of your life.  Enjoy your break!
Keep Moving,
Team SOS