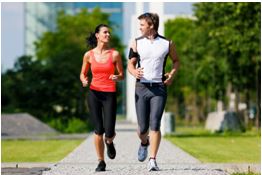 Congratulations to the 96 trekkers who spent the past two summer months walking/running around the world.  The rivalry was intense as 12 teams competed for the top spot of most miles covered in the trek.  We are proud to announce the top 3 finishing teams were:
Wellness Warriors with an average of 337.39 miles per team member
Memorial Movers and Shakers with an average of 322.04 miles per member
Davidson Cats with an average of 318.75 miles per member
The average daily distance travelled was 4.68 miles with the top 10 participants logging on average 7.8 miles per day….way to go trekkers.
Top 3 trekkers were: Kevin Logsdon with a total of 654.73 miles, Carol Berg 477.54 miles and Amy Beal 447.85 miles.  Awesome job!