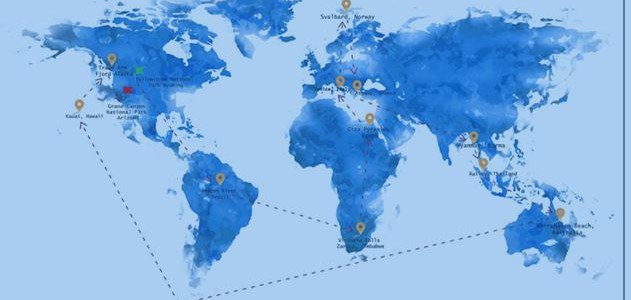 Lace up your running shoes and join in the summer fun! The Around the World in 60 Days Challenge starts June 6 and goes until August 5.  You will have 60 days to walk 120 miles to take you to locations all over the world!
Are you up for the challenge? Join a team or enroll as an individual. Go at your own pace, test your limits, and see how many miles you can travel this summer.
Track your progress and chart the distance you've traveled with your team. You can track from your computer, with your personal fitness device (Fitbit, etc.), or on your smartphone via the Extracon app.  Every single step counts, so be sure to sync your devices or login to record your progress at least every 14 days.
Everyone who completes the challenge will be entered into a drawing for 10 gift cards.
Click Here to enroll.