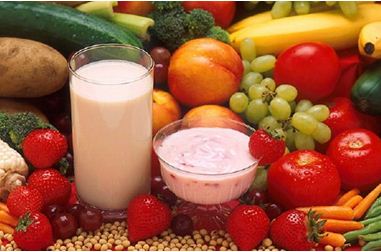 Fresh veggies — eat healthy and love it too 
It's National Nutrition Month. Let's help you eat right and feel fit.
Have you ever bit into a juicy peach just plucked from the tree? Or ever tasted a luscious tomato fresh from the vine? If so, you understand why eating locally grown food is a taste of culinary heaven.
Picked at its peak, produce is more flavorful than produce picked before it's ripe and then shipped to stores. And it's oh-so-good for you. Nutrition experts agree that fresh produce:
Contains more of natural vitamins, fiber and minerals than processed food
Has essential nutrients that may protect you from cancer, high blood pressure, heart disease and diabetes
Gives you more energy, helps you avoid weight gain and may even reduce the effects of aging
Choose colorful produce
Did you know? Yellow, orange, red, green and purple fruits and vegetables generally contain the most phytochemicals. These can help reduce your risk for cancer.
But certain fruits and vegetables aren't available year-round. So nutritionists agree that frozen produce is the next best thing.
(Member Essentials brought to us by Aetna.)