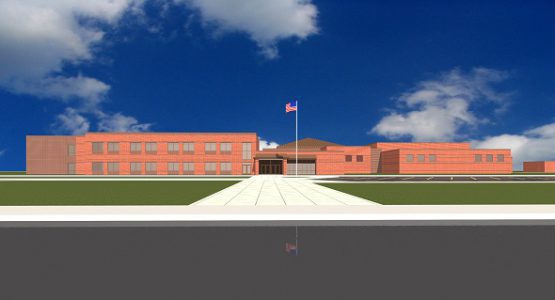 We are extremely grateful that the Hilliard School Community voted to support the recent school levy. While any levy campaign is a challenge, it was great to share our district message face-to-face with thousands in our community. We are proud of the work we do, passionate about our mission, and optimistic about the future. Part of the levy success is building a new Memorial Middle School. Our team has launched a web page to keep our community up to date on the construction progress. You can watch the progression here.
Operationally we have hit the ground running with construction. We are proud to partner with Eramo & Sons, a Hilliard-based company, on the site work for the new middle school. Our selected architectural firm, Fanning/Howey, is also a local company and our commercial construction management firm, Elford, has many Hilliard connections as well. We have great partners in the building project – all of whom bring world-class technical skills while also being personally invested in our Hilliard Schools. We simply have the best team in central Ohio working on the building.
While we are beginning the construction process for the new building, we are also preparing for several major projects and improvements at our existing facilities. As we shared during the campaign, there will be work on parking lots, roofs, and security taking place this summer. We will also use existing revenue for improvements inside and outside our buildings – traditional painting, carpet replacement, and renovations to areas that need upkeep and improvement. Our buildings are a community investment; we must keep up with maintenance to keep our students warm, safe, and dry.