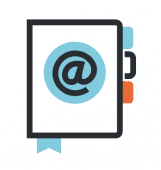 It is time once again to update contact information and sign-off on forms for next school year.
Please log into your family's Home Access account. If you need help with your user name and password you can contact your school office. Once in Home Access, click on the Registration button, then the Update Student Information tab. When reviewing your contact information, be sure each adult you want associated with your children has their own contact record. Under each guardian contact you need to have an updated email address and correct phone numbers, including primary, cell and work.
While updating your information, please also view the Documents section to access the new handbooks for the 2017/18 school year. You can then acknowledge that you have received the handbook. You also need to respond to the iPad loan agreement question. If your student plays sports you also must complete the athletic participation forms/questions.
We are hoping to have all forms checked off and all contact information updated as soon as possible. We appreciate your help now in taking care of this important request.