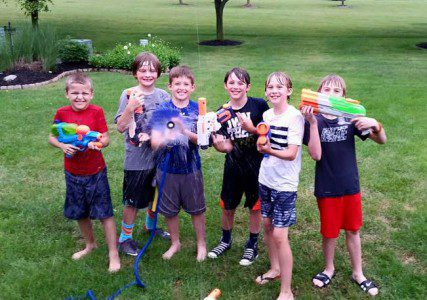 As Olaf reminds us . . . "the summer breeze blows away a winter storm" . . . we are in the midst enjoying the summer sun, family vacations, and "just letting off steam."
Well . . . at least many of the children are letting off steam. I am hopeful that as adults we take some time to enjoy the longer days, find time for much needed rest and relaxation, and find time to reflect and recharge.As your superintendent I find that summer provides the opportunity to reflect, to focus, and to prioritize. The hustled and bustle of the school year . . . the breakneck shifts from snow days, to end of the year programs and activities . . . often creates an urgency to live in the moment. It often forces us into a "safe mode" where we move from task to task, meeting to meeting, event to event without dedicating time for reflection.
We celebrate our mission to "ensure that every student is Ready for Tomorrow" and we must keep this first and foremost in our thoughts. We must be purposefully focused on personalizing education for each and every individual student. We must be committed to each child in the Hilliard City Schools and maximizing his or her individual potential. As parents, it isn't about ranking and comparing our students . . . it's about each of our sons and daughters being the very best they can be . . . it's about each and every graduate from Hilliard being prepared for maximum success after leaving our district.
During these summer months your team is planning and preparing for great things to come in the 2015-16 school year. We are ready to continue to the work from the Technology Task Force, we are writing and curating our own math curriculum to better serve our students, and we continue to seek every opportunity to maximize our resources and be responsible stewards of the public's investment in our district. We are preparing the next generation of America's leaders, and we strive for ways to better provide instruction and create learning opportunities.
My wish for you is that you are able to reflect on your experience with learning, our schools, and the future. As a student, a parent, a grandparent, or simply a member of our Hilliard family . . . what is important to you? How can we partner and work together to ensure each and every student can make his or her dreams come true? It is wonderful to dream. As Walt Disney reminds us, "All our dreams come true if we have the courage to pursue them." Summer provide the time to reflect, to dream about what we are going to pursue in the coming year.