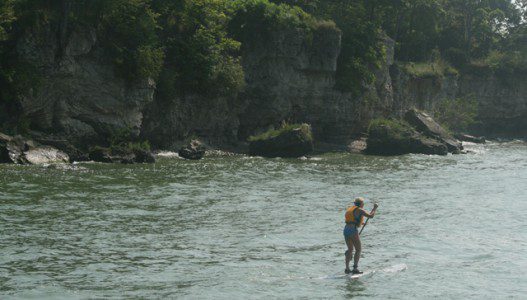 Why do you exercise? Perhaps it is because you have been told that you will feel better? Or perhaps you want to lose weight and by exercising you will be able to keep your body size and shape under control. Or is it because you love the feel of the wind in your hair as you walk briskly outside on a cool, crisp day or the feel of the sunshine on your shoulders as you paddle a canoe down a river? The joy that comes from finding movement that you love cannot be measured, as the true benefits stretch far beyond the cardiovascular endurance, increased muscular strength, flexibility and other physiological changes that you will receive. The benefits of exercise and moving our bodies each day do not only bring us mental clarity, sharpness and focus, but improve our brains' ability to remember well beyond our non-exercising friends.
For as long as I can remember I have found joy in beginning each day with some kind of activity. From training for marathons and short distance races, to swimming laps in the lake or pool, paddle boarding on a summer morning before the powerboats have sped through the calm waters, to years of going fitness walking with friends….the early morning hours have always been my time. As the parent of seven children early morning was the only time that I could call my own. It was a time to move, a time to reflect, a time for solace, or a time to share with others on an early morning walk with friends. It still is my time where nothing other than my pillow and warm bed can get in the way of taking those first steps. All I have to do is toss on the workout clothes and shoes laid out the night before, grab the water bottle and head out to start the day.
As a child I had my red rubber ball, my bike, and my roller skates then of course the countless hours of jump rope, tag, feats flying off the backyard swing set and just plain running around the neighborhood with friends.
So as you approach each new day and you think about whether the call of the outdoors, the gym, the pool or the treadmill are beckoning you…what is your thing…when is your time? If you have not discovered this joy in movement it is never too late to start.