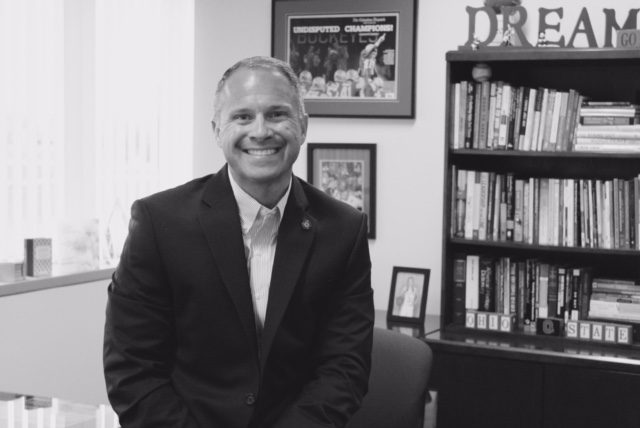 The Hilliard City School District is extremely fortunate to have so many parents that are willing to serve our students through numerous support organizations. From our music and athletic boosters, to our PTOs and all of the other organizations that provide for district activities, we are incredibly blessed to have dedicated, talented partners.
One area where the district partners with our support organizations is raising additional dollars to provide supplemental resources to our programs. From purchasing equipment for teams and groups to offsetting costs for student trips, from providing playground equipment to scholarships for families in need, the fundraising efforts of our support groups are instrumental to our district operations.
Fundraising has become a sensitive, yet important, topic of conversation in our district. As our district becomes more diverse, we must continue to evaluate our practices through the lens of all students. Our focus is, and must be, on all students. Past practices and procedures are the foundation but require us to reevaluate and improve as we serve the children in our care. In the area of fundraisers we must provide clarity and purpose.
There are no mandatory fundraisers. This is non-negotiable and applies to all district activities – both curricular and extracurricular. If any fundraiser "feels" mandatory, please contact the teacher/coach/advisor to share your concerns.
There will be no individual student awards or rewards for reaching specified sales goals. Our children aren't salespeople – they are students. We put students in difficult positions when we offer rewards for certain sales goals. Some students are able to go door-to-door with adult supervision to sell items, some parents help by selling things at work. Other students do not have these same opportunities; we never want to place students in "sales competitions" on uneven playing fields.
Several years ago the Internal Revenue Service (IRS) clarified the law regarding students keeping individual accounts for fundraising. If the district were to keep individual accounts for student fundraising dollars it is considered taxable income. This would also require a significantly more sophisticated level of recordkeeping. To this end, individual student accounts are not permissible.
We know that the resources obtained through our fundraising efforts are essential to the opportunities we are able to provide students. We also know that we can't raise these funds at the expense of the children we serve. I am confident we will continue to have successful fundraisers. I am also confident we can do so without mandating student participation and individual awards.
The Hilliard Way starts with our people. We will continue to support our clubs and activities with the same passion and dedication. Our mission is child-centered and we will follow our commitment to ensure that every student is Ready for Tomorrow.