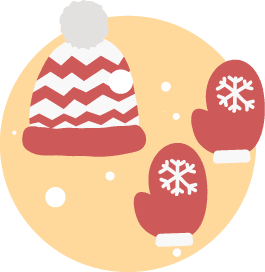 This is an article Dr. Marschhausen wrote almost a year ago to the date. It has some important reminders as we see our weather get colder and the dreaded SNOW word creeps out again!
I've been asked several questions about our calamity days. It seems that the decision making process is a bit mysterious to some – especially the students who follow me on Twitter. There is no mystery – we put safety first, gather all available information, and make the best decision possible at the time. Here are a couple common questions from the past couple days, with my short answer to each. My goal is for our community – our parents and students – to understand the decision making process.
What temperature can force the district to close for cold weather?
While there is no "law" or "policy" in Hilliard governing closing for extreme cold, generally speaking temperatures or wind chills at or below -20 degrees F will lead to school closing. -20 is generally the temperature medical experts say can cause frostbite in 10-15 minutes. We have thousands of students who wait at bus stops or walk to or from school. We want to keep these students safe from the extreme cold.
If we are closed for cold weather, why are there athletic events and music rehearsals?
We close for cold weather mainly due to those students that walk or need to wait for the bus. We permit high school athletic events and music rehearsals because those students either drive or get dropped off directly at the school buildings. We will try to hold games as scheduled. We have music students preparing for competitions and solo events; these students are able to get to school to practice with their ensemble, accompanists and directors.