Hilliard City Schools Site Visit
Oct. 8, 2019 | Mar. 3, 2020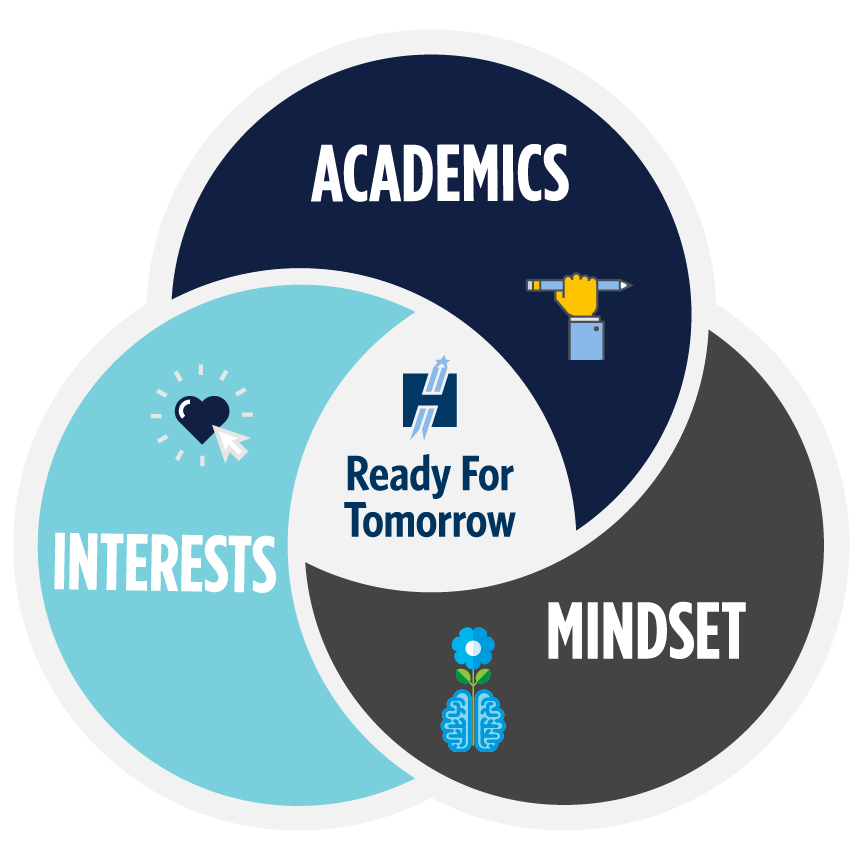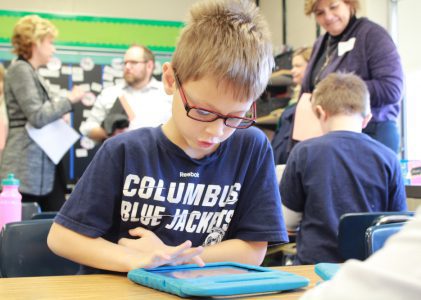 In Hilliard, we are on a path to revolutionize education. It is a relentless pursuit to personalize education for each student as they pursue their individual interests. We will visit classrooms, talk with teachers and students, and learn from leaders across the district about innovative program options.
What Do You Get?
Continental Breakfast and Lunch
Transportation throughout the day
Packet information
Access to classrooms and teachers
District & Building Leadership
Agenda
Check-in & Continental Breakfast
Morning Visits
Four Lunch & Learn Rotations
Afternoon Visit and Q & A
Visit ends
Lunch & Learn Sessions
One2One and Blended Learning (including Tech. Integration Strategies)

 – Devices for all students K-12, and instructional vision for the classroom

K12 Coding Initiative

–

learn how students in K-12 are learning problem solving skills and coding through robotics and Apple's Everyone Can Code curriculum.

Improving School Culture

– Strategies for improving district-wide school culture, through the R-factor, and a VBO plan.

iBook and Digital Resource Development

 – Apps, tools, and digital resources for the classroom

Core Infusion at the ILC

 – A multidisciplinary course that pairs Honors Language Arts 7, Honors Science 7, Public Speaking

Student Mental Health and Wellness

 – Learn about our new initiative around student wellness and mental health

Social Emotional Learning (SEL) Journey –

Develop

the social emotional learning (SEL) skills of students. We will be sharing what we focus on, how we measure it, what we do with the data.

Personalization through Mastery Learning –

Learn how HCSD utilizes Mastery Learning and the Workshop Model to allow students to demonstrate meaningful growth and achievement

Purposeful Partnerships –

Corporate partners will join us in sharing some of our Hilliard City Schools initiatives and the impact on student learning.

Supporting One2One

 – Technical details around supporting and managing a 1:1 environment

Personalized Professional Development –

Learning for educators should be personalized to meet the needs of our staff and ensure we can personalize the education for each and every child.

Student Panel –

Who better to hear from about the student experience in Hilliard City Schools than the students themselves?

Capstone –

 informative presentation as we share our experiences and display Capstone examples. Student Interest + Student Experience + Student Story = Senior Capstone

Digital Wellness and Screen Time: How Much is Too Much?

–

 A look at these issues, reports and strategies to teach Digital Health and Wellness to students and their families.
For any ticketing or event questions, please email: webmaster@hboe.org