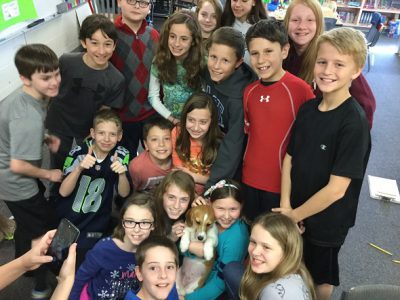 The fifth grade students at Darby Creek Elementary are participating in See Kids Dream, a service-learning program that focuses on encouraging long-term civic engagement. See Kids Dream is a non-profit organization whose mission is to empower youth with the skills, motivation and confidence to make our world a better place in collaboration with central Ohio educators and other non-profit community organizations.
In December, the students raised over $600 to donate to organizations of their choice. Before making any donation however, the students researched different organizations that help animals, the homeless, and childhood illnesses. Their research led to interviews with these organizations to learn more about their operations and needs. After the interviews, the students decided to split the donations amongst The Ronald McDonald House, Ohio SPCA, The Open Shelter, and Huckleberry House.
Ready for Tomorrow means more than teaching academic skills. In Hilliard, we want to empower students to find and develop the life skills they will need to succeed in the global world.