Click to view the school supply lists for the current school year.  Supply List 19-20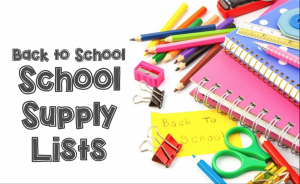 Don't forget to order next year's school supply box! We are using the same company as last year; their prices are very competitive if not cheaper than most discount stores. We are only doing online orders, no paper orders.  Place your order before June 16 to get their lowest price! All orders will be delivered to your child's classroom teacher by Meet the Teacher Day, August 19, 2019.
1. Go to www.educationalproducts.com/shoppacks
2. Enter the school ID, RID047 (3 Letter / 3 Numbers)
3. Follow the directions to complete your order.
4. Keep your online confirmation as your receipt