Hello Ridgewood Family,
Ipad pickup dates are scheduled by A and B groups. Online Academy parents can come on either day.
Wednesday, August 12, 2020 – GROUP A 8:00-11:00 AM and 3:00-6:00 PM
Thursday, August 13, 2020 – GROUP B 8:00-11:00 AM and 3:00-6:00 PM
NOTE!
Grades Kindergarten and Grade 1: Your iPads will be set up and ready to use at home.
Grades 2-5: You will receive SIMPLE directions in your iPad bag explaining how to set up your iPad at home.
Please follow the directions on the attached map for your day of pickup.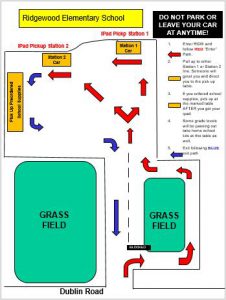 You must place a sign in your front window that states your child's name and ID #.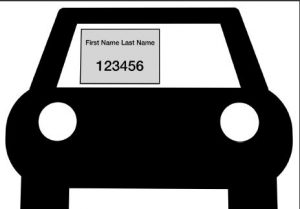 When you pull up to either line 1 or 2, a staff member will greet you and send you to your station. Please stay in your car the whole time. Once you pick up your iPad, you can then go to another table to pick up your school supplies if you ordered them this spring or summer.
If you cannot come to Ridgewood on these days to pick up your iPad, please do not call the office. The district will be sending out a message explaining to parents when and where they can pick up the iPads. Thank you!