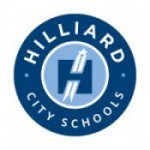 The Hilliard City School District will partner with Mr. Larry Jaeger, President of Hunter Education Capital, to seek private revenue sources for stadium renovations at Hilliard Darby and Hilliard Davidson High Schools. Renovations will include the installation of turf fields, scoreboard replacement, and locker room renovations.
"Hilliard is one of the last suburban districts in central Ohio to have turf at all our high schools," shared Dr. John Marschhausen, Superintendent. "In the Ohio Capital Conference Cardinal Division, Darby is the only field that isn't turf." By upgrading the playing surface not only will it improve game play, it will increase opportunities for practice, use by the marching bands, and community activities.
Darby Athletic Director Chris Ludban adds, "The installation of turf would provide the opportunity for students to play or participate on the surface regardless of weather conditions. We wouldn't have to move events to a practice fields or a middle school, or cancel events due to weather. The stadium would be available for various groups throughout the year."
Brian White, Head Football Coach at Davidson High School, says, "A turf field would also permit more opportunities for games to be played in the stadium. We have a strong tradition and we want our facilities to match our commitment to excellence."
In addition to working with Hunter Educational Capital to raise funds for these projects, the district is restructuring agreements with cellular tower owners to generate additional revenue and continues to negotiate with soft drink companies for additional revenue. "We know that the cost to operate and maintain these facilities is ongoing. We must create a stream of revenue that will create a fund for upkeep and replacement in the future," said Cliff Hetzel, Director of Business. Also, by replacing the natural grass with turf the district will not have to spend an estimated $46,000 per year in labor, paint, and fertilizer costs.
"After just passing a levy," Board of Education President Heather Keck wants to, "ensure the public that new levy dollars will not be directly used for funding this project. We have earmarked the revenue from the cellular towers for this project for several years. It is only now, as we are able to preserve our instructional programming, that we are comfortable moving forward with the stadium improvements."
"Turf will allow the district to host tournament games and band competitions, as well as community events. These events would generate revenue for each school as well as showcase our facilities in a positive manner," adds Ludban.
According to Marschhausen, "We need the corporate commitment before we can make recommendations to the Board of Education. The decision is ultimately up to the Board. There is no timetable yet for these improvements. Our goal is to bring a package to the Board that provides expanded opportunities for our students and community while being fiscally responsible. We are committed to doing business better in Hilliard."