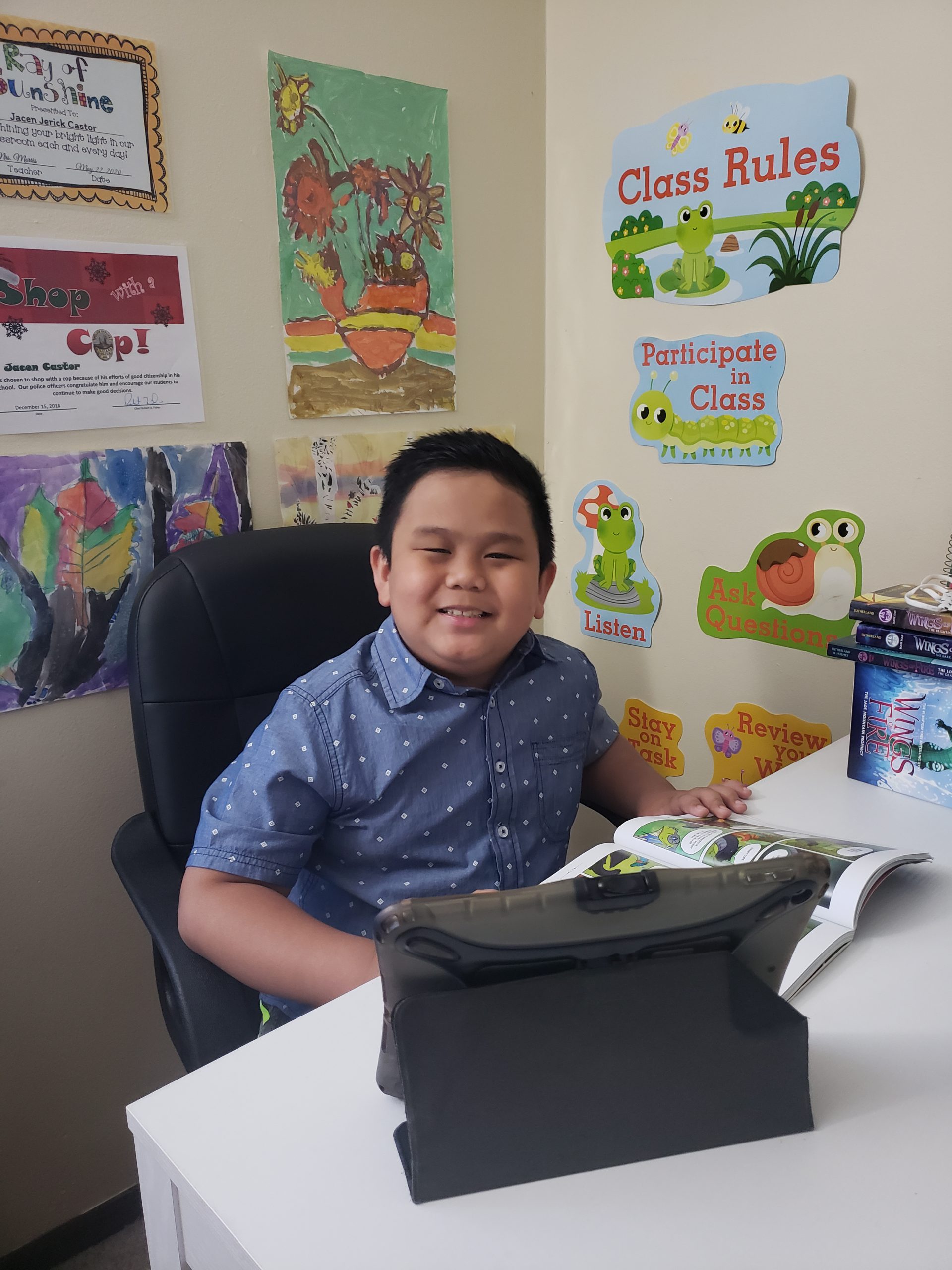 The Hilliard Elementary Online Academy is a unique program that personalizes learning opportunities based on students' academics, mindset, and interests. 
Curriculum:

All courses are designed to meet the same Ohio learning standards that are used in our Hilliard classrooms. 

Lessons are designed based on standards, not seat time. 

Modes of Learning:

Students are engaged in both self-paced and live instruction.

Canvas: 40-60% of a student's learning comes through lessons where students engage when it fits their schedule.

Zoom:  40-60% of a student's learning comes through required live instruction with their teacher.

Connections:

Online Academy believes a child's sense of belonging creates a strong foundation of support.  

Students belong to a homeroom class and form connections to their teacher and peers. 

Students are connected to the entire Online Academy school community to support their academics, mindset, and interests.
For students in grades K-5, attendance is taken by the teacher daily. Attendance is based on both lesson submissions in Canvas and participation in small group instruction Zoom sessions.  
Evidence of participation may include: 
Daily logins to Canvas

Interactions with teacher

Assignment progress/completion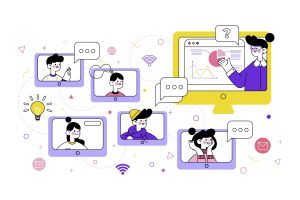 Schedule to Help Guide Student Learning
It is best practice for students to engage in online learning at times throughout the day when their classmates are also online. Below is our daily schedule a family can structure their child's live instruction and flexible lessons in Canvas. Individual teachers will provide more specifics about Small Group instruction. This information can be found in a child's Canvas course.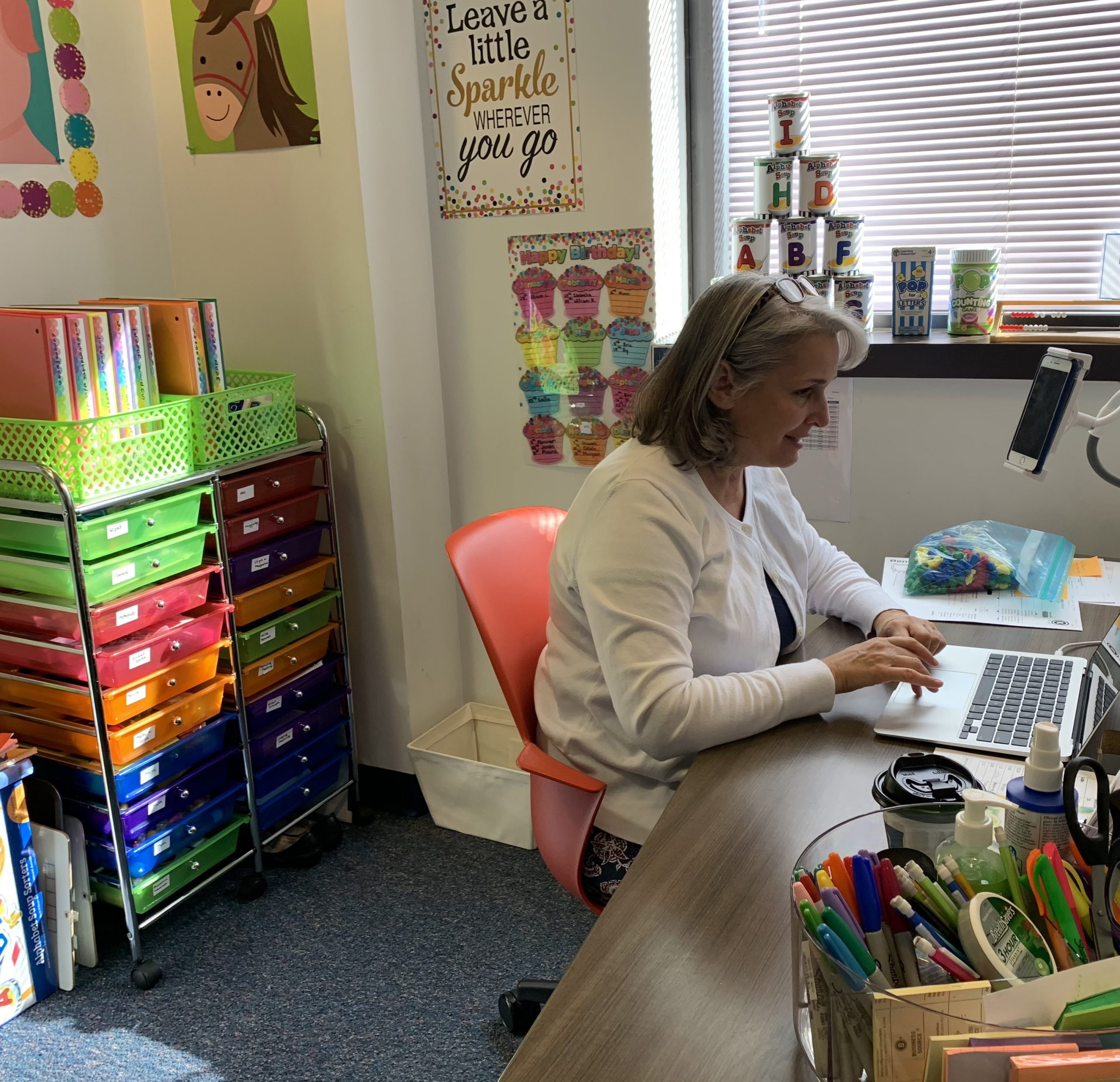 K-2 Daily Schedule
3-5 Daily Schedule

9:00-9:30 Morning Meeting

10:00-12:00 Small Group Instruction 

12:00-12:45 Lunch

1:15-1:45 Afternoon Meeting 

1:45-2:30 Specials 

2:30-3:30 Office Hours / Open Zooms / Small Groups *as needed

9:30-10:00 Morning Meeting

10:00-12:00 Small Group Instruction 

12:00-12:45 Lunch

1:15-1:45 Office Hours / Open Zooms / Small Groups *as needed

1:45-2:30 Specials 

2:30-3:00 Office Hours / Open Zooms / Small Groups *as needed

3:00-3:30  Afternoon Meeting 
Elementary Roles within the Online Academy
 Access one main course in Canvas daily. All learning activities and assessments will be within or linked from that course.
Work with parents to follow a daily routine and schedule, knowing that flexibility is available within each day.
Attend opening and closing Zoom. meetings, when possible.  Review the recording, when needed.
Know the schedule of your small group Zoom meetings throughout each week.  Make sure to login and engage during your scheduled time (with a parent's help, as needed).
Be ready to participate in online learning activities and assessments along with learning in an off-line environment through hands-on activities, reading, writing, and math.
Be ready to commit to the role of learning coach in order to provide a high level of academic support.
Assist your student in accessing and engaging in Zoom meetings with the teacher.
Understand that K-3 students are moving from developing to beginning readers. Parents/Guardians will, at times, need to be very hands-on through the process (read text, submit assignments, choose answers, help with technical aspects, etc.).
Set a schedule to provide age-appropriate structure and routine.
Monitor student's comprehension and teacher feedback.
Communicate weekly with teacher.
Post high quality and age-appropriate online lessons daily through Canvas.
Provide timely and specific feedback for all online learning assessments through Canvas.
Host daily opening and closing Zoom meetings; record and post the meetings for those who were unable to attend.
Ensure that navigation in the course is always age-appropriate and intuitive.
Schedule times throughout each week to meet with students (and parents, as needed) using Zoom.
Be responsive in teaching in order to support each student's individual growth.
Communicate weekly with parents/guardians.
Tips for a Successful Online Elementary Experience
Role of a Parent / Guardian
Elementary students will need a parent or other responsible adult for daily support throughout the learning experience. This adult is responsible for guiding the student through online lessons, activities, and assessments. This parent or adult must commit to providing daily and ongoing guidance, supervision, and motivation for their student.
Routines
Younger students thrive on routine. The classes in Canvas will be structured to help establish routines. But, daily and weekly schedules at home will help students succeed. A few weekly schedule examples have been provided. Use one of those, or create one that fits best with your family.
expectations
Clearly communicate what you expect from your elementary student. Students will need guidance and clear instructions. The online teachers can help to establish online classroom expectations. The open communiation and strong partnership between the teacher and parents will help, as well.
Positive Interactions
Online elementary school students usually require hands-on interaction with adults for success. You must be available to engage with your student. Be your child's cheerleader. Even if you found a particular subject frustrating when you were in school, steer clear of sharing overly negative feelings. Model a positive, can-do attitude for your student. 
Support
HCS offers support to both students and parents. There will need to be a strong partnership between the teachers and families. Reach out to your student's teacher and ask for help when you need it.