Station Swing Choir
Swing choir is an after school group with a focus on performing vocally with movement!  Look for information in your fall extra curricular descriptions on the Hilliard Station website.  In the picture below, the swing choir is getting up from a final pose.  Station choir is on the risers.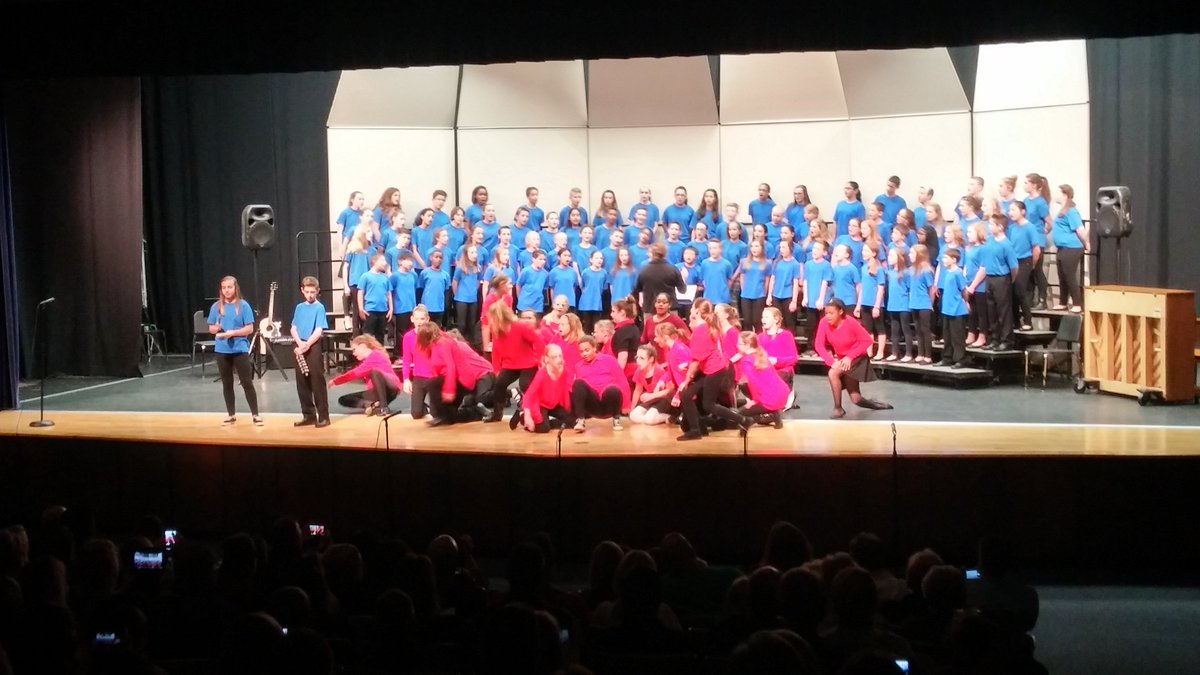 The Station Swing Choir will perform on the following dates:
Thursday, December 6th – Winter Choir Concert –featuring Station Choir and  Swing Choir.  7pm – 6:30 call time – Meet in the Station choir room.
Friday, December 21st  – Winter Assembly – during the school day.  This performance is exclusively for staff and students.
The Swing Choir may have other performance opportunities as well, such as  Kinder Key Caroling for Children's Hospital.